Saints Start Slow but Dethrone Kings
KSCB News - November 19, 2012 7:26 am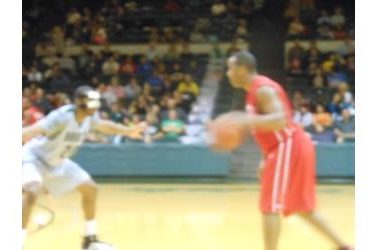 One night after a convincing win over #16 Midland, the Saints struggled to put away the Colorado Kings 88-82 Saturday night at the Green House in the Billy's/Days Inn Classic. The Saints beat the group of former pros by outscoring the Kings 46-34 in the second half.
The Saints shot 52 percent but allowed 49 percent shooting. Briston White scored 16 to lead the #20 Seward County Saints. Leslee Smith added 13 points and six rebounds. Edson Avila scored 12 and pulled down eight rebounds. Jabari Peters added 11.
The Saints face New Mexico Junior College Friday at 2 p.m. and play at Odessa against the Wranglers Saturday at 6 p.m.