Saints Solid in Win Over Broncbusters
KSCB News - September 15, 2015 6:40 am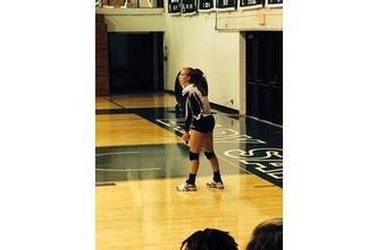 Seward made quick work of visiting Garden City Monday night in the Green House. Seward beat GCCC 25-16, 25-20, 25-9 to improve to 3-1 in the Jayhawk West.
Viviane Viana led Seward with 11 kills while Megan Sharratt had nine kills and Alex Wood added eight kills and eight digs. Kimberly Diaz had 13 digs. Jade Piper had 21 assists while Amanda Pereira had 10 assists. Seward hit .365 on the night.
Seward is 6-6 overall and 3-1 in the Jayhawk while Garden City is 1-16 and 1-4 i nthe conference. Liberal's Megan Besecker and Hugoton's Ana Pena played for the Busters.
Seward is in a three way tie for second with Cloud and Pratt at 3-1 and trailing 2-0 Hutchinson. Seward hosts Pratt in the Green House Wednesday night at 6:30.