Saints Soccer Beats Busters
Brock Kappelmann - October 9, 2023 6:50 am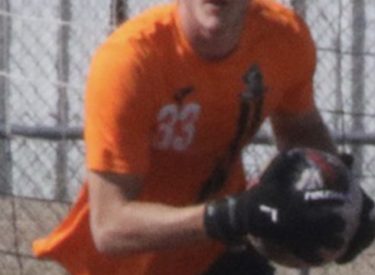 Jay Daubenberger
Liberal, KAN. – On Sunday afternoon the Seward County Saints soccer team took the field at home in Liberal, Kansas against conference rival Garden City where SCCC was able to take an early 2-1 lead in the first half and held the Broncbusters scoreless in the second half to grab their second conference win of their inaugural season.
Early in the first half Garden City and Seward County exchanged scores within the first ten minutes of action as the Broncbusters pulled in front first before Javier Ruchelli Alvarez was able to score dead center of the goal to tie the score up at 1-1. One goal was not enough for the Saints as they took the ball down the field where Nate Kelly launched a kick from the corner towards Leonarda Anez who found Alexander Stevens-Lee who connected for his first career goal to push Seward County ahead 2-1 with 33:10 remaining. From there the defense held strong for the Saints as they held Garden City off for the rest of the first half and scoreless in the second behind multiple athletic saves from Bruno Mestres to keep the Saints lead intact and secure their second win in KJCCC action of the 2023 season with a 2-1 victory over the Broncbusters.
Ruchelli Alvarez and Stevens-Lee each scored a goal for Seward County with Anez and Francisco Nava-Gomez recording assists between the two scores. Mestres tallied ten total saves on eleven shots on goal faced, making athletic plays from jumping in the air to deflect the shot to diving on the ground in the final seconds of action to secure the win for SCCC. The Saints now improve to 6-6-2 on their inaugural season and will now look towards Wednesday as they face Lamar in their final nonconference game of the 2023 season in a 4:00 PM matchup on the road.