Saints Sendoff Set for Tuesday Morning
KSCB News - May 23, 2011 1:43 pm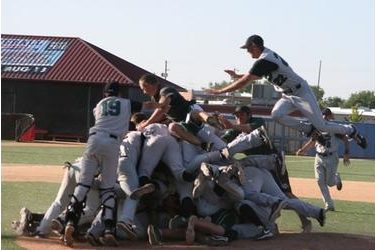 Bright and early Tuesday morning the Seward County Saints will embark on
their trip to Grand Junction with the goal of bringing home a National
Championship back to Seward County Community College and the city of
Liberal. Help send the Saints off in style at 7:00 as they walk down
the diagonal sidewalk in the center courtyard before getting onto the
bus to start their trip. Bring signs, pom poms, bells and whistles or
just yourself to show your support of the team. We ask that supporters
line the diagonal sidewalk on both sides so that the players can walk
through on their way to the bus.