Saints Name Five to First Hall of Fame
KSCB News - January 10, 2012 2:34 pm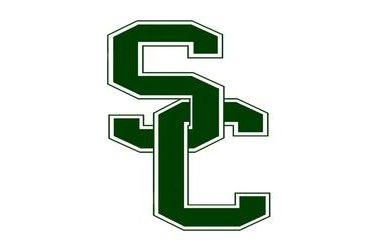 After coming into existence last year, the Saints Hall
of Fame will finally have its first members. Kim Ortega (Women's
Basketball), Galen McSpadden (Baseball), Jim Littell (Women's
Basketball), Cory Patton (Baseball), and the 2001-2002 Women's
Basketball team are officially set to become the Class of 2012 in April
after being announced as the inaugural selections during a special
ceremony between the Lady Saints and Saints Basketball games Saturday
night in the Greenhouse.
Kim Ortega- Ortega was an integral part of the
school's first National Championship in 2002 and was named the NJCAA
Player of the Year during that season. She was a two time 1st Team
NJCAA All-American as well as a two time Jayhawk West Conference MVP for
the Lady Saints.
Cory Patton- Patton was the NJCAA Player of the Year
as well as the NJCAA Student-Athlete of the Year in 2002. Patton won
the Central District Big Stick Award as the Region's top hitter that
year and holds a number of All-Time records at Seward County including
hits, home runs, and RBI's.
Jim Littell- Coach Littell is the all-time winningest
Women's Basketball Coach in Seward County history with 418 wins in his
14 seasons in the green and white. He led the Lady Saints to their
first National Tournament in history in 1999 and would take Seward there
three more times including bringing home the only National Championship
in school history in 2002.
Galen McSpadden- Coach McSpadden's resume speaks for
itself. In 30 years at the helm for the Saints McSpadden has racked up
1,032 wins, making him one of just a handful of coaches in NJCAA history
to reach the 1,000 win milestone. McSpadden has led the Saints to Juco
World Series births in 2004 and 2011 and has guided Seward to Jayhawk
West Championships in 13 of the past 18 seasons. As well as his duties
as Baseball Coach, McSpadden has watched 23 Saints and Lady Saints teams
capture Region VI Championships in his 28 years as the Athletic Director
for Seward County.
2001-2002 Women's Basketball Team- The 2002 Lady Saints
captured the only NJCAA National Championship in school history when
they put up an undefeated 38-0 season including breezing through the
NJCAA Tournament, winning their final three games by an average of 19
points per game. The Lady Saints were 16-0 in Jayhawk West play, 15-0
at home on the season, and had only 5 of their 38 games on the year
decided by single digits.
The class will officially become part of the Saints Hall
of Fame on Friday, April 20th during induction ceremonies at the Hall of
Fame Banquet.
Roy Allen