Saints Host First Hall of Fame Weekend
KSCB News - April 17, 2012 2:54 pm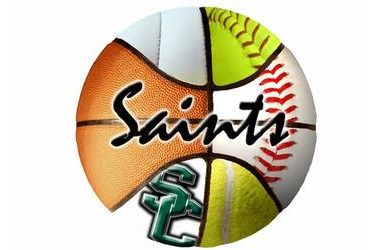 Following a much anticipated wait, the time is here for
the Inaugural Saints Hall of Fame Class to be inducted. This weekend,
the Greenhouse will be the place to be as Seward County legends Kim
Ortega, Cory Patton, Jim Littell, and the 2001-2002 Women's Basketball
Team join with Galen McSpadden for the Class of 2012 Hall of Fame
ceremonies. Things will kick off with an unveiling of the Hall of Fame
wall outside of the concession stand at 5:00 on Friday night followed by
the annual Athletics/Hall of Fame Banquet at 6:00 in the Greenhouse.
Saturday Liberal Country Club will host the yearly Saints Booster Club
Golf Tournament and after the completion of the tournament at
approximately 5:00 the party will move over to Vargas' restaurant where
there will be a National Championship Game viewing party open to the
public. Members of the 2001-2002 National Championship team as well as
members of the current Lady Saints team will be in attendance and
welcome anyone who would like to come relive the 40 minutes of magic
from March of 2002 to join them Saturday night. If you would like
tickets to attend the banquet on Friday night, tickets are $12.00 and
must be reserved ahead of time through Athletics Secretary Brandie Jones
at [email protected] or 620-417-1551.
Roy Allen