Saints Foil Frank Phillips
Brock Kappelmann - March 31, 2021 7:21 am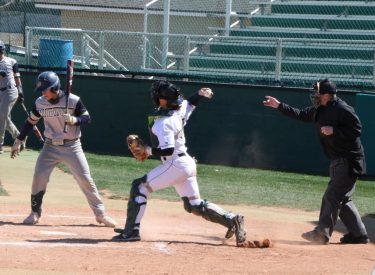 Despite a cold wind blowing in, the Seward County Saints stayed hot offensively Tuesday at Brent Gould Field.  The Saints defeated Frank Phillips 13-4.  Seward banged out 17 hits in the win.
Seward scored two in the first before the Plainmen plated three in the second.  Seward scored two in the third to lead 4-3.  Both teams scored in the fourth before a four run SCCC fifth.  The Saints scored four in the eighth.
Braden Boisvert was 3-4 and KP Werner was 3-6.  Gannon Hardin hit a grand slam.  Reed Thomas drove home four runs.  Peter Goldy pitched six innings for the win.  He allowed three earned runs.
Seward is 10-14 overall and has won four straight games.  The Saints play at Dodge City on Thursday at 3.