Saints Down Dodge
KSCB News - January 23, 2012 6:18 am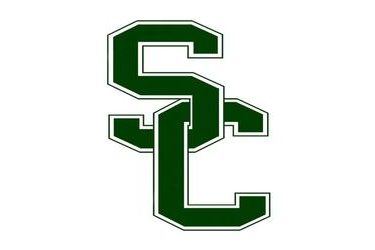 The Seward County Lady Saints and Saints completed another Jayhawk West evening sweep Saturday night in the Civic Center in Dodge City as the 8th ranked Lady Saints got things going with an 89-44 win over struggling Dodge CIty while the #12 Seward Men's team slugged it out with the rival Conqs before coming out on top 81-75. The Lady Saints are now 16-2 overall and 5-0 in conference play where they are tied with Hutchinson atop the standings while the Saints are 17-2 and 5-0 in Jayhawk action and lead the pack, ahead of 2nd place Colby who is 4-1. The teams return to the Greenhouse on Wednesday when they host Garden City with a double header starting at 6:00.
Irvin Hollinger led the Saints with 22 points and 11 rebounds while Kaheem Ransom added 20. Coreion Pearson scored 16 and had five rebounds and Deverell Biggs added 13.
Lady Saint Mariah Lee went for 19 points and 11 rebounds while Ashlynn Knoll added 16 points and nine rebounds and Kelsey Blair dropped in 12.
Sun. Jan. 22
Garden City def Cloud County 61-57*

Sat. Jan. 21
D2#6 Highland def Cowley 72-58*
Hesston lost to Cottey MO 79-71
Coffeyville def Kansas City KS 52-50*
Butler def Pratt 62-56*
#8 Seward County def Dodge City 89-44*
#3 Hutchinson def Colby 90-41*
D2#1 Johnson Co def #14 Independence 52-48*
Allen def Labette 68-64*
Fort Scott def Neosho County 45-27*
LATEST MEN'S RESULTS
Sun. Jan. 22
Cloud County def Garden City 77-72*

Sat. Jan. 21
Brown Mackie lost to D2#10 Central Neb 70-69
Cowley def Highland 83-80*
#3 Coffeyville def #17 Kansas City KS 89-72*
Pratt def Butler 59-53*
#12 Seward County def Dodge City 81-75*
Colby def #19 Hutchinson 73-67*
Independence def Johnson County 81-77*
Allen def Labette 73-68*
Neosho County def Fort Scott 89-68*