Saints Dominate in Independence
KSCB News - February 28, 2015 6:51 pm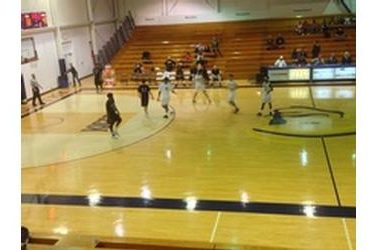 Seward won their Region 6 Tournament opener Saturday night in Independence. The Saints led by as many as 22 twice and won 78-66 to advance to Thursday's quarterfinals against 28-2 Butler at 1 in Koch Arena at Wichita.
Seward, who placed fifth in the Jayhawk West jumped all over the Jayhawk East's last place team early. The Saints bolted to leads of 11-2, 24-7, and 39-20 at the half. Seward led by 22 twice early in the second half 44-22 and 55-33. The Pirates never closed to within single digits of the Saints in the second half.
Seward shot 51 percent from the field and made 10-26 three pointers. Saints only committed three turnovers in the win.
Kevin Sims led the guys in green with 18 while Secean Johnson had 16. Darius Polley had 14. Mitchell Packard scored a career high 13.
Seward is 15-15 and the Pirates finish 8-22.