Saints Chop Down Beavers
Joe Denoyer - March 9, 2017 4:27 pm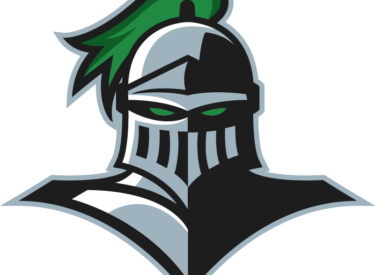 The Seward County Lady Saints swept a Jayhawk West Conference doubleheader from the Pratt Lady Beavers Wednesday afternoon at Lemon Park, downing the Beavers 11-1 and 9-3 to improve to 22-7 on the year.
Seward started the scoring in the 1st, getting a two run home run off the bat of Jullian Atteberry and an RBI single from Alexis Cuellar to jump in front 3-0.
The Lady Saints were back at it in the 2nd, getting an RBI double from Atteberry, a two run single from Jordan Garrison, and a two run home run from Sydney Epp to blow the game open early at 8-0.
Seward made it a 10-0 game in the 4th on a two run double from Sage Harrison and added an insurance tally later on an RBI double from Kristyna Garcia while Monique Ashley did the rest, limiting the Beavers to just three hits and a lone run to seal up an 11-1 run rule victory.
Seward outslugged the Beavers 13-3 in the contest and huge production from the middle of their lineup as Atteberry, Garrison, and Harrison combined to go 7-8 with nine RBI's in the win. Ashley earned her 13th win of the season, allowing just the three hits and one run while striking out nine.
SEWARD COUNTY/PRATT GAME ONE BOX SCORE<http://www.sewardsaints.com/sports/sball/2016-17/boxscores/20170308_9hpo.xml>
As in game one, it didn't take the Lady Saints long to get going in game two of the twinbill as Atteberry drove home a 1st inning run and Cuellar scored two more on a double to give Seward an early 3-0 advantage.
Pratt got a run back in the 2nd to make it a 3-1 game, but the Lady Saints answered with a two run 4th to push their lead to four at 5-1.
Seward opened up their lead in the top half of the 5th, getting RBI knocks from Garcia and Atteberry while taking advantage of a Beaver error for another run to make it an 8-1 game after 4 ½.
Lady Saints starter Sydney Epp kept Pratt right there and Seward added another run in the 6th on an RBI double from Cuellar to make it 9-1 Seward.
Pratt got two runs back in the bottom of the 6th, but it was too little too late for the Beavers as Seward finished off the 9-3 win to complete the doubleheader sweep.
Seward banged out 15 hits in the win and took advantage of five Beaver errors. Maycee Koontz finished 4-5 with three runs scored at the top of the lineup while Atteberry and Cuellar each drove home three. Epp earned the win in the circle, going the distance and allowing six hits and three runs to improve to 2-0 on the year.
SEWARD COUNTY/PRATT GAME TWO BOX SCORE<http://www.sewardsaints.com/sports/sball/2016-17/boxscores/20170308_819a.xml>
Seward improves to 22-7 overall and 3-1 in Jayhawk West Conference action with the sweep while Pratt falls to a miserable 2-26 overall and 1-5 in league action.
Next up for the gals in green is a return home to Lady Saints Field on Friday where they will take on the Clarendon Bulldogs in a non-conference doubleheader beginning at 2:00.
Roy Allen