Saints Bounce Butler in the Green House
Brock Kappelmann - November 20, 2022 8:36 am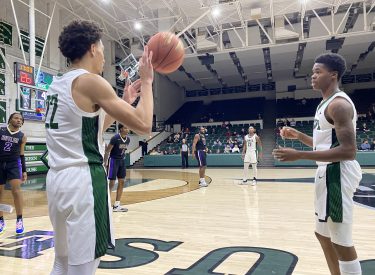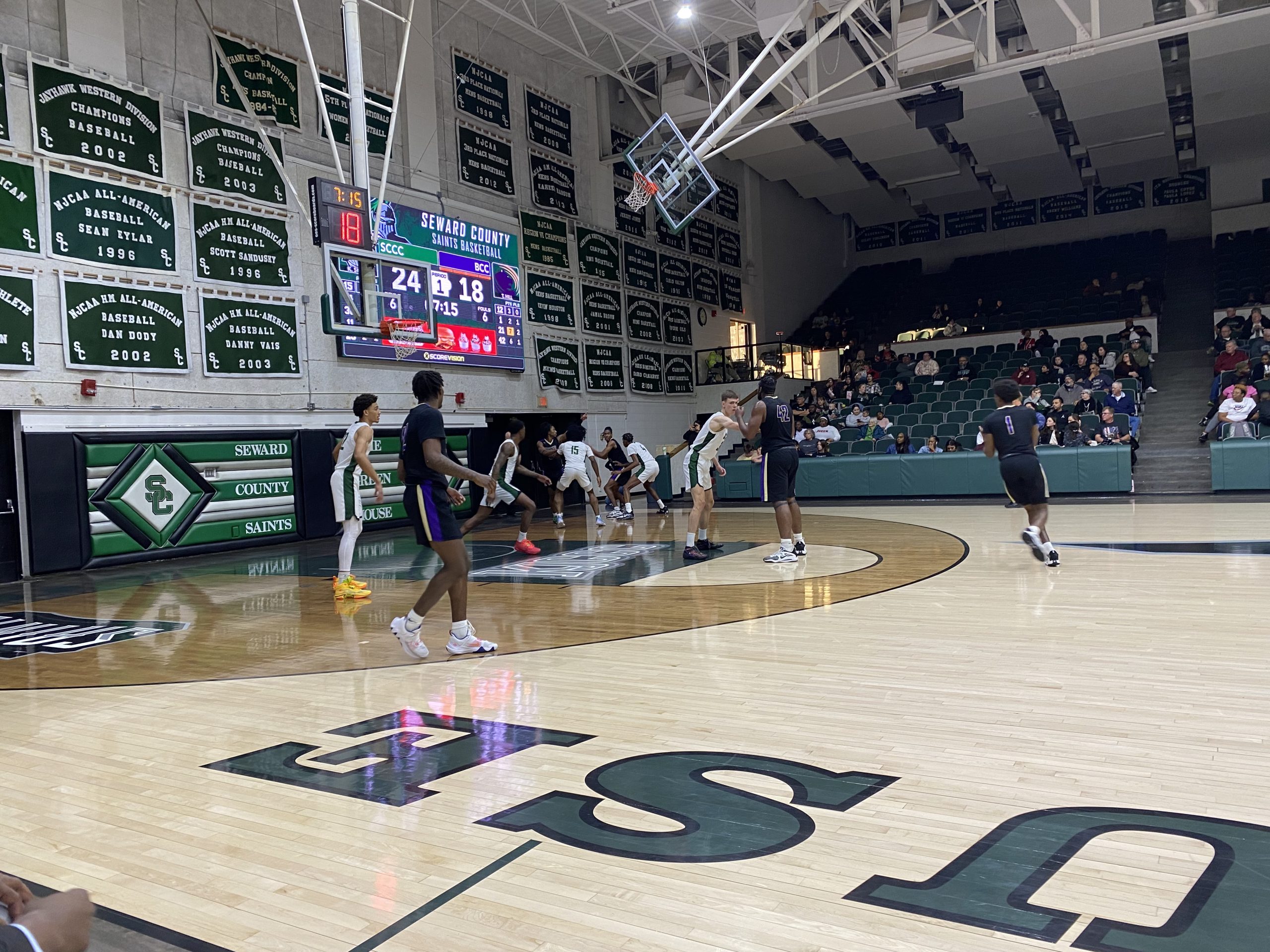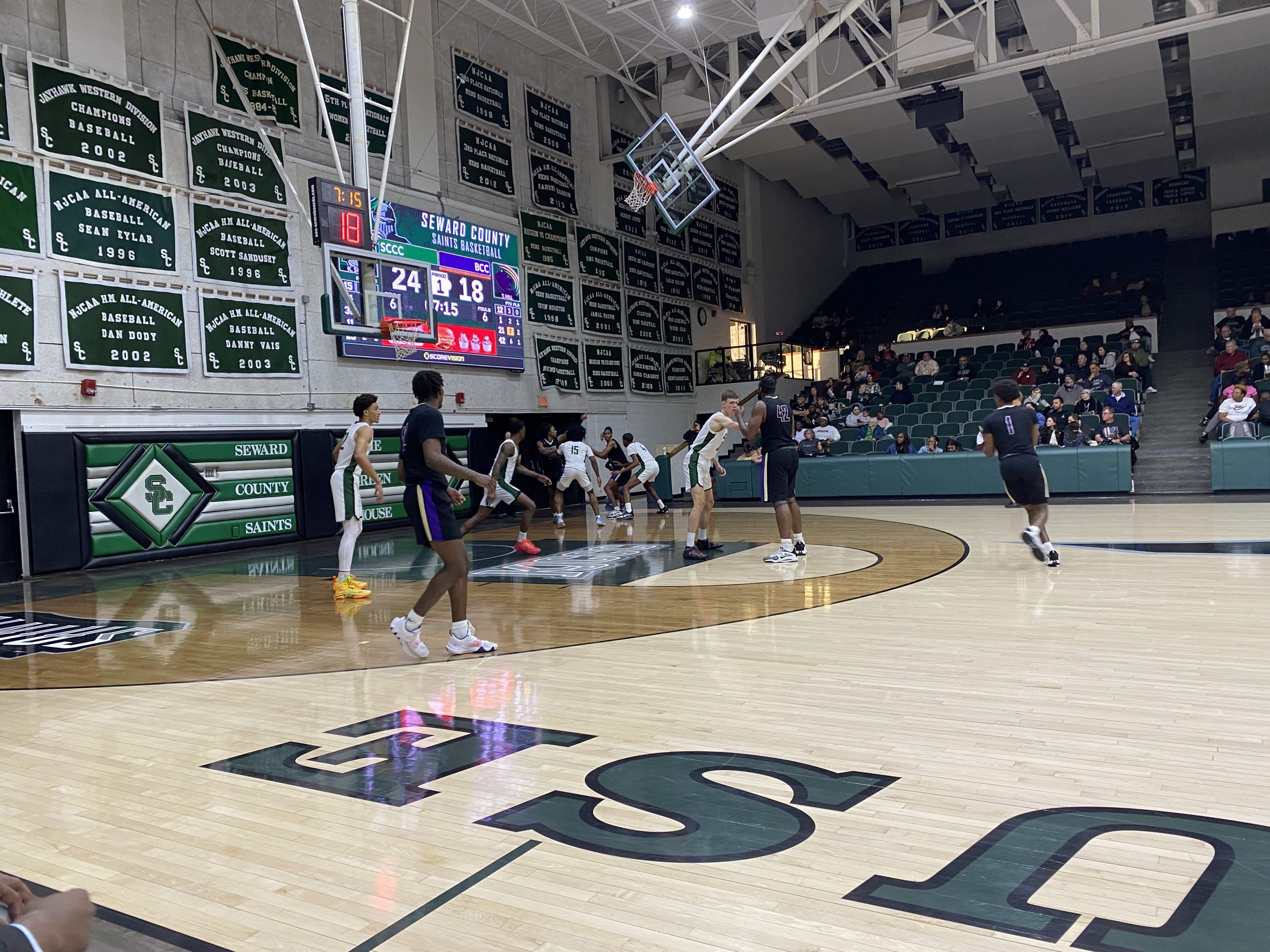 The Seward County Saints topped the #12 Butler Grizzlies 80-75 Saturday in the Green House.  The Saints get their first Jayhawk Conference win and get to 1-1 in the KJCCC.  Seward rallied to win the game late without two injured starters.  The Saints defense was drastically improved after a loss a Pratt on Wednesday.
The Saints jumped out to leads of 19-14 and 24-16.  SCCC led 32-20 and took a 42-31 lead into halftime.  The Grizzlies got busy trimming the Saints lead in the second half cutting the lead to 50-46.  Seward responded to that run to lead 60-51.  Butler's 7-1 run made it 61-58.  The Grizzlies finally took the lead at 66-65 with 4:05 to play.  Butler led 68-65 and led 72-70 with 1:54 to play.  Niko Smith swished a clutch three pointer from the left wing to give the Saints a 73-72 lead with 1:20 to play.  Seward went on to lead 78-72.
Seward shot 45 percent from the field and held BCC to 36 percent from the field.  Seward out rebounded Butler 40-34.
Jaylin Henderson was the Epic Touch Player of the Game with 22 points and 7-7 at the foul line.  Blessin Kimble had 14 points and 10 rebounds.   Kole Scott burst onto the scene with 14 points.  Mario Whitley had 11 points and six rebounds before leaving the game midway through the second half with an injury.  Starter Daeyon James left the game with an injury.
Seward has won 11 of the last 16 in the Green House against the Grizzlies.  Seward is 4-1 and 1-1 in the Jayhawk.  Butler is 6-2 and 0-2 in the KJCCC.  The Saints play at Colby Tuesday night at 7:30 on B107.5.