Saints Beat Barton for at Least a Share of Jayhawk West Title
Brock Kappelmann - February 17, 2019 8:21 am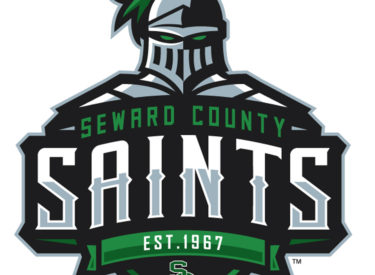 Phillp Lee
GREAT BEND, Kan. – Isiah Small had 20 points and 12 rebounds and Devin Bethely added 19 points to lead five players in double figures as the No. 17 Seward County Community College men's basketball team won its sixth straight game with an 84-80 victory over the No. 18 Barton College Cougars on Saturday.
The win also gave the Saints at least a share of the Jayhawk West conference title and a season sweep of the Cougars. Seward improved to 16-3 in conference play and 23-5 overall, opening a two-and-half game lead over second-place Barton, which fell to 13-5 and 22-5 overall.
Marco Morency poured in 12 points and Reggie Miller and Montrevion Flowers each scored 11 for the Saints, who won 23 games for the first time since 2013-14. Seward shot 46.8 percent (29-of-62) from the field while holding Barton to just 38.4 percent (28-of-73).
The Saints and Cougars battled back and forth in the first half with neither team gaining an advantage, but Tyrell Andrews hit a half-court shot at the buzzer to give Barton a 44-42 lead.
In the second half, Seward led 64-60 with 7:44 left before breaking the game open with a 9-2 spurt and building an 11-point advantage, 73-62, with 2:52 remaining.
Elijah Ford had 24 points, Leondre Washington added 22 points and Akeem chipped in with 11 points for Barton, which had its winning streak snapped at six.
Seward hosts Northwest Tech at 6 p.m. on Wednesday at the Greenhouse.