Saints Baseball Cracks the Win Column with a Sweep of Lamar
Brock Kappelmann - February 15, 2022 6:39 am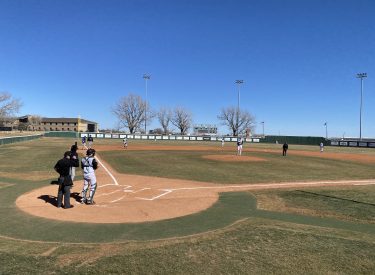 After dropping four games last week at #4 Weatherford and two game Sunday to Lamar, the Saints baseball team is in the win column.  Seward swept Lamar 14-4 and 10-0 Monday afternoon at Brent Gould Field.  Seward splits the four game series with Lamar.
In game one, the Saints scored six in the fourth and six in the fifth for the run rule win in five innings.  Tucker Livermore was 2-3 and Gannon Hardin was 1-2 with a triple and three RBI's.  Jaxson Gregg and Jase Schneider had two RBI's a piece.
Game two also went just five innings due to run rule.  The Saints scored seven in the fifth to end it early.  Tristan Curless pitched five innings with six strikeouts and one walk.  He allowed just three hits.  Jordan Crowder and Jacob Masters drove home two runs a piece.  Crowder had two hits.  Reed Thomas and Jaxson Gregg doubled in the win.
Seward is 2-6 and plays at Odessa Friday and Midland Saturday.