Saints and Lady Saints Prevail in Pratt
KSCB News - February 9, 2013 1:14 am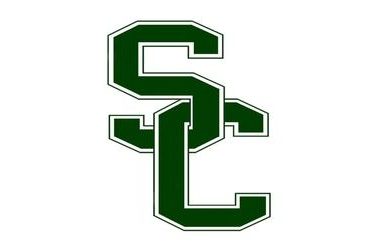 It was an odd feeling as the Seward County Lady Saints and Saints stepped in the Beaverdome at Dennis Lesh Arena Friday afternoon at 2:00 in Pratt as they got set for their Jayhawk West Conference matchups against the Beavers. It felt much more like an early October scrimmage than a mid February conference showdown, but both Seward County teams found a way to lock it in and come away with victories.
The Lady Saints jumped in front right away thanks to some hot shooting from the outside and led 26-15 midway through the first half but struggled in a five minute scoreless drought to see Pratt come back to make it a four point game. Seward finished the half strong and went into the break on top 40-29. In the second half the Lady Saints started to open things up and took a 20 point lead 58-38 with 11:54 to go in the game. Pratt made things interesting, cutting the Lady Saints lead to a dozen later on in the half but Sewarf finished strong and came away with a 84-67 road win. Fabiana Monte led Seward with a career high 27 points in the victory while Madison McLain went for her career best with 25. Ricquia Jones scored 14 for Seward and Kelsey Blair finished with 13. Marta Oledzka came off the Seward bench for 8 blocked shots and 9 rebounds for the gals in green.
The Beavers made things a little bit more interesting on the Saints early on in the 6:00 Men's contest. Pratt came out of the gates on fire and the Saints had trouble keeping up as the Beavers led 14-11 six minutes into the game. An 11-0 run for Seward put the Saints in front 22-14 but Pratt went on a run of their own to cut Seward's halftime lead to just one at 32-31. The Beavers hit on 67% of their first half shot attempts and 86% from three point land but turned the ball over 12 times. Seward scored 8 of the first 10 points of the second half to take a 40-33 lead and that was the control that they needed to take the game over. Seward went up by as many as 17 in the second half before coming away with the 71-59 win. Kaheem Ransom poured in 25 points for Seward in the victory while Edson Avila had another efficient night, going 7 for 8 from the field, finishing with 15 points.