Rural Post Offices To Remain Open, For Now
KSCB News - May 10, 2012 8:34 am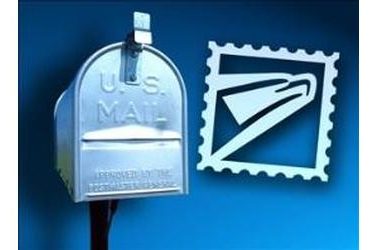 At least three rural post offices in southwest Kansas that were in danger of shutting their doors are to remain open for business, albeit with more limited hours.
The U.S. Postal Service announced Wednesday its plans to keep open about 3,600 small, rural post offices across the nation, including 134 across Kansas.
In southwest Kansas, the offices under the microscope included post offices in Kendall, Ensign and Richfield.
USPS officials said Wednesday their strategy for keeping the nation's smallest post offices open includes plans to implement modified retail window hours to match customer use. Access to the retail lobbies and to P.O. boxes will remain unchanged, and the town's zip codes and "community identity" will be retained.
In addition, under the plan, communities would get the option of keeping their area post offices open, but with reduced hours. Another option would be to close a post office in one area while keeping a nearby one open full time. Communities could opt to create a village post office, one set up in a library, government office or store such as Walmart, Walgreens or Office Depot.
In Ensign, a town of about 187 in Gray County, the USPS has proposed the post office reduce hours from eight to four daily.
In Kendall, USPS officials are proposing that the unincorporated town in Hamilton County with a population less than 100 reduce its hours from six to four.
And in Richfield, with a population of 43, the USPS proposed the Morton County community reduce its daily hours from six to two.