Rollover Accident Sends Balko Woman to the Hospital
Joe Denoyer - June 3, 2018 12:48 am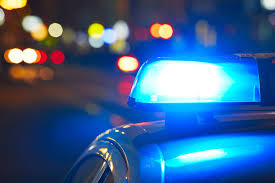 A on vehicle rollover accident has sent a Balko OK woman to the hospital.
The accident occurred Saturday afternoon at 1:00pm  at county road NS135 and county road EW26 which is thirteen miles south and four miles west of Beaver, Oklahoma in Beaver County.
A  1996 Toyota Tacoma pickup being driven by Dayla Sue Pugh, 66, of Balko, Oklahoma was north bound on county road NS135 when she went off the right side of the road, over corrected and came partly back up on the road, over corrected and went back into the east ditch.  The vehicle rolled three quarters of a roll into a wire fence where it came to rest.
The driver was initially transported  by Beaver County EMS to Beaver Memorial Hospital then  was later transported by helicopter to OU Medical Center in Oklahoma City where she was  admitted with trunk internal, trunk external, arm, and leg injuries.  She was listed  in stable condition.