Rollover Accident Injures 4 from Hugoton
Joe Denoyer - February 8, 2021 1:43 am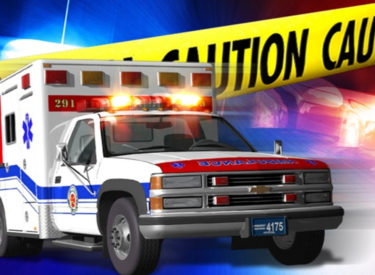 A one vehicle rollover accident in Clark County has injured 4 Hugoton residents. The accident occured Sunday evening at approximately 8:22pm,  3.3 miles West of the U283/U54 Junction in Clark County.
A 2006 Nissan Armada, being driven by Alondra Y. Armendariz-Muniz, 25 of Hugoton, was westbound on US Highway 54 when she lost control of the vehicle. The Nissan then entered the south ditch, rolled and landed on all 4 wheels.
Armendariz-Muniz was injured in the accident and taken to the Minneola Hospital as was a passenger in the Armada,  Rosa Del CarmenMuniz-Fuentes, 45, also of Hugoton.
Two other passengers, Dianey Armendariz, 14, and Liliana S. Armendariz, 8 both of Hugoton were taken to Meade District Hospital to be treated for their injuries.
Seatbelts wear in use by everyone in the vehicle.