Rollover Accident in Grant County Injures Three People
Joe Denoyer - February 6, 2020 2:15 am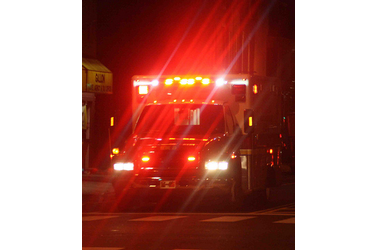 A rollover accident in Grant County has injured 3 people. The accident occurred at approximately 9:27pm, 5 miles west K25 on Grant County Road 5.
A 2002 Ford F150, being driven by Kaleah Contreras, 18, of Ulysses was westbound on Grant County Road 5 when the pick up dropped off of the right shoulder. Contreras overcorrected and as she pulled back onto the roadway, The Ford then went  into a side skid and entered the north ditch of County Road 5. The vehicle rolled 1.5 times, coming to rest on its top, facing Northeast in a field.
Contreras complained of pain at the scene, and was treated for minor injuries. Two passengers in the pick up, Blanca Contreras, 37, and Garrison Contreras, 4, both of Ulysses, were taken to Bob Wilson Memorial Hospital to be treated for their injuries.
Seatbelts were in use by all three occupants of the vehicle.