Robbery Suspect Arrested By Liberal Police
Joe Denoyer - March 29, 2018 10:26 am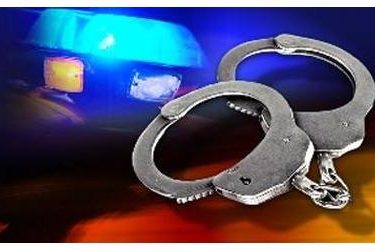 On Wednesday, March 28, 2018, at about 10:40 a.m., officers were called to the 300 block of South Purdue Avenue for a report of an armed robbery. A local taxi driver reported being robbed at gun point.
The taxi driver, a 20 year old male, reported that a man produced a gun and robbed him and an unidentified female of cash while riding in the taxi. Witnesses were able to provide a detailed description of the suspect. Investigators quickly identified a suspect based on the witness descriptions.
A search warrant was obtained for a residence in the 900 block of West 7th Street in furtherance of the investigation. The suspect, a 36 year old male, was taken into custody by the Liberal Police Department Special Response Team. Suspected marijuana was located during a search of the suspect. No injuries were reported.
An affidavit was submitted to the Seward County Attorney's Office seeking charges of aggravated robbery, aggravated intimidation of a victim, criminal possession of a firearm by a convicted felon, possession of marijuana and possession of drug paraphernalia.
The investigation of this incident is ongoing.