Road Construction Work is in Progress on U.S. 54
Joe Denoyer - March 16, 2022 4:13 pm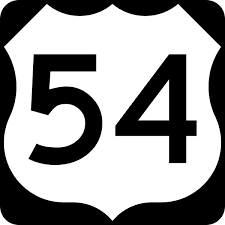 Traffic changes have started on U.S. 54 in Liberal as part of a four-lane expansion project, according to the Kansas Department of Transportation.
U.S. 54 traffic will be carried through the work zones with two-way traffic along U.S. 54 between U.S. 83 and the Meade County line. Motorists should expect minor delays. During the first phase, traffic will be carried on the two lanes with construction activities alongside the existing roadway.
This project is a four-lane expansion of the roadway and will include four phases.
Koss Construction of Topeka is the contractor on this $23.3 million project, which is expected to be completed by the end of August, weather permitting.
For more information on this project, contact Larry Meyer, Area Construction Manager, at (620) 384-7821, or Yazmin Moreno, KDOT District 6 Public Affairs Manager, at (620) 260-6397. KDOT urges all motorists to be alert and obeys the warning signs when approaching and driving through a highway work zone.