Rick Brenneman Fills SCCC/ATS Vacancy
KSCB News - December 2, 2010 12:00 am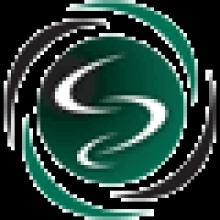 Rick Brenneman, owner of Kitch-Brenneman Funeral Home of Liberal, was
appointed to fill the vacancy on the Seward County Community College/Area
Technical School Board of Trustees.
The board met in a special meeting Wednesday, Dec. 1 to appoint a new member
of the Board. A board vacancy was created as a result of the resignation of
long-time Board member Jo Ann Sharp, who resigned at the Nov. 1 meeting. The
Board began the process of appointing a new member soon thereafter. Public
announcements regarding the vacancy were disseminated to the media and
applications were received from members of the public.
The Board interviewed three individuals during an executive session on Dec.
1.
Brenneman has served on the Southwest Kansas Technical School Foundation and
as a Saints Booster parent. He will fulfill the remainder of the term on
the Board through June 2011. The position will be eligible for public
election at the April 2011 election.