Residential Structure Fire in Liberal at 4 Palo Verde Dr.
Joe Denoyer - November 12, 2018 10:08 am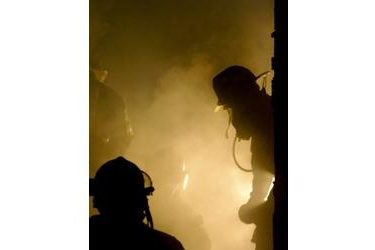 At 1:58 pm Sunday the Liberal Fire Department was dispatched to 4 Palo Verde Dr. for a report of a stove fire.  The first fire unit on scene reported heavy fire from the front windows of a manufactured home and directed incoming units to begin an offensive fire attack.  All occupants of the home an adult female and six children were able to safely escape after the fire started and took refuge in a neighboring home.  Firefighters were able to make entry and knockdown fire in the kitchen and living room areas of the home.  An additional secondary search of the residence was conducted to rule out the presence of any additional occupants or pets.  The fire was declared under control at 2:33 pm.  Fire personnel remained on scene until 3:41 pm overhauling hot spots and investigating the origin and cause of the fire.
No injuries to any occupants or emergency responders were reported from the fire.  However the home is considered a total loss from fire, smoke and water damage.  Liberal FD investigators were able to determine the area of origin in the kitchen from statements by the occupants and supporting evidence from fire damage.  At this time the fire is believed to be accidental in nature and related to the malfunction of an electric dishwasher.  All fire units were cleared from the scene and returned to service at 4:24 pm.
Liberal Fire responded with a total of 14 personnel, two engines and four support and command vehicles.  Also assisting at the scene were the Liberal Police Department, Seward County EMS, Southern Pioneer Electric, Black Hills Energy, Liberal Water Department and American Red Cross.