Residential Fire Causes Apartment Evacuation
Joe Denoyer - August 9, 2018 9:27 pm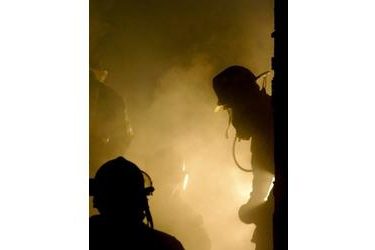 At 4:23 pm Thursday the Liberal Fire Department was dispatched to 901 Millwood Circle for a report of heavy smoke issuing from apartment #201.  First fire units arriving on scene noted smoke from the attic and eaves of the building and confirmed a working fire in apartment #201.  Firefighters were able to quickly make entry and extinguish the main body of fire in the kitchen area, but discovered that the fire was also extending into the wall space and attic area.  The fire was declared under control within 20 minutes of arrival.  Due to the extent of the fire it required a significant amount of salvage and overhaul to locate and extinguish all remaining hot spots and smoldering material.
Liberal police officers were able to safely evacuate all neighboring apartments that were occupied at the time of the fire and were able to locate and remove a dog from the upstairs rear apartment adjoining the fire apartment.  No injuries to any occupants, pets or emergency responders were reported from the fire.  However the fire, smoke and water damage rendered four apartments uninhabitable.  The American Red Cross responded and will be offering assistance to all those displaced by the fire.  Liberal FD investigators were able to determine the area of origin for the fire.  The cause at this time is believed to be accidental and electrical in nature.  All fire units were cleared from the scene and returned to service at 6:42 pm.
Liberal Fire responded with a total of 16 personnel, three engines and the ladder truck.  Also assisting at the scene were the Liberal Police Department, Seward County EMS, Southern Pioneer Electric, Black Hills Energy Liberal Water Department and American Red Cross.