Residential Fire – 315 E. Oak St in Liberal
Joe Denoyer - September 25, 2020 9:58 am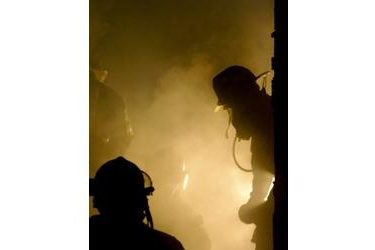 .
At 5:07 pm Thursday the Liberal Fire Department was dispatched to 315 E. Oak St. for a reported residential structure fire.
First arriving units noted smoke from the front door and eaves of the home. Firefighters were able to make entry and discovered a fire in the laundry room at the rear of the house. The fire was quickly extinguished and declared under control at 5:27 pm. The home suffered extensive fire, heat and smoke damage throughout and was rendered uninhabitable.
At the time of the fire the home was occupied by three adults, one child and a family pet. All were able to escape on their own. One adult and the child were treated for possible smoke inhalation and released at the scene by Seward County EMS.
The fire is believed to be accidental in nature having originated near the clothes dryer in the laundry room. After overhaul, ventilation and investigation all units cleared the scene at 6:41 pm.
Liberal Fire responded with a total of 11 personnel, two engines, and one utility vehicle. Also assisting at the scene were the Liberal Police Department, Seward County EMS, Southern Pioneer Electric, Black Hills Energy & American Red Cross.