Residential Fire – 1540 N. Roosevelt Ave. in Liberal
Joe Denoyer - January 8, 2022 8:59 pm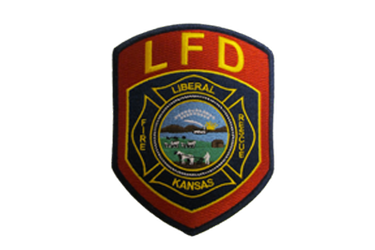 At 3:08 am Saturday the Liberal Fire Department was dispatched to 1540 N. Roosevelt for a reported kitchen fire.
The first arriving responder was a Liberal PD officer who reported heavy smoke from the front door and that all occupants had evacuated. On arrival firefighters were able to quickly make entry and extinguish the fire. It was declared under control at 3:26 am. Further search of the residence located two pet cats in separate rooms. One was located unconscious but breathing and was successfully revived by firefighters. Sadly, the second was found deceased. Following salvage and overhaul efforts the fire was declared completely out at 4:22 am.
The home suffered significant fire damage to the kitchen and adjoining rooms. The entire rest of the home suffered heat and smoke damage. The fire is considered accidental in nature. It originated on the kitchen stovetop. The occupants attempted to control the fire with a portable extinguisher, but were unable to do so and were forced to retreat due to the increasing intensity and smoke conditions.
Liberal Fire responded with a total of 14 personnel, two engines and two support and chief officer vehicles. All units were cleared from the scene and returned to service at 5:39 am. Agencies also assisting at the scene were the Liberal Police Department, Southern Pioneer Electric, Black Hills Energy & Liberal Water Department.