Residential Fire – 1500 Bluebell Road Lot #229
Joe Denoyer - June 28, 2022 3:33 pm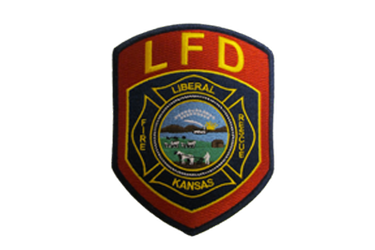 At 9:46 am Tuesday, Liberal Firefighters were dispatched to 1500 E Bluebell Road #229. A 911 caller reported a possible mobile home fire with smoke showing from the residence.
The first arriving fire and law enforcement officers encountered heavy smoke and fire from the rear of the residence. Additionally, the presence of vehicles in the driveway gave indication that the residence may be occupied.
As firefighters prepared to make entry, the homeowner arrived and confirmed that no one was inside the home. A transitional attack was made to darken down the main body of the fire and allow entry into the home to complete the extinguishment. The fire was declared under control at 10:25 am.
The entire residence suffered extensive fire, heat & smoke damage. Firefighters remained on-scene until 11:40 am extinguishing smoldering areas and investigating the origin and cause of the fire. The fire is believed to be accidental in nature and to have originated in the area of the hot water tank. The residence is considered a total loss.
Liberal Fire responded with a total of 16 personnel, two engines and four support / chief officer vehicles. Agencies also assisting with the fire are the Liberal / Seward County Communications Center, Liberal Police Department, Seward County EMS, Black Hills Energy & Southern Pioneer Electric. The American Red Cross was called to assist the occupants of the home with their loss.