Reports Suggest 4-Way GOP Race In Kansas 1st Dist.
KSCB News - July 16, 2010 12:00 am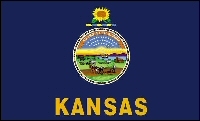 Fundraising reports suggest there's a competitive four-way race for the Republican nomination in Kansas' 1st Congressional District.
State Sen. Tim Huelskamp, of Fowler, reported having significantly more cash on hand at the end of June than other candidates in the Aug. 3 primary contest. His total was almost $392,000.
But Sen. Jim Barnett, of Emporia, reported raising the most money from April through June. His total was about $174,000.
Salina commercial real estate salesman Tracey Mann raised almost as much, nearly $173,000.
Former congressional aide Rob Wasinger, of Cottonwood Falls, raised about $161,000.
Huelskamp raised about $134,000 during the quarter, but he's collected more contributions than the other candidates throughout the campaign.