Redskins Wrestle at Hoisington
Brock Kappelmann - December 18, 2021 6:15 am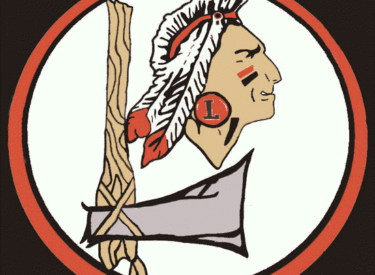 Tom McClure
Liberal traveled to Hoisington to compete in the Hoisington Corner Classic
on Friday night. The team suffering through some illnesses and injuries,
took four boys, but the majority of the girls to wrestle. The ladies only
seeing limited mat time early in the season, started off a little sluggish
trying to match intensity of some of the states top female wrestlers. After
the nerves got out the Lady Red started taking care of business on the mat.
By the end of the day, Liberal had 9 placers out of the 12 girls who
traveled. Even some of the team's non scorers managed to get on the medal
podium. The ladies were led by junior state ranked wrestler, Mana
Chanthasone, who would go undefeated and take home 1st at the 101 pound
weight class. Mana pinned her first 3 opponent's and would win a Mojor
decision over Cimarron's Greene. Mana's partner in the practice room,
Keirsie Carlile would take 2nd at 101, as she would ignite the team with
some big wins as the lightest wrestler in the tournament. Her only two
losses would come to Chanthasone. Isabela Gutierrez would add to her early
season success, and battle back to take home 1st in the 109 weight class.
Takodah Garcia would finish 3rd at 109. Leilani Torres would wrestle tough
on the day but a loss in finals match against Greatbend's 191 pound girl,
Holinde, would put Leilani in 2nd. Other placers included Jasmine Rangel,
Alexa Valenzuela, Rosa Pablo, and Angelica Quezada, who all took third.
On the boys side of the tournament, Liberal's Tommy McClure would take on
leadership duties and wrestle some of the most technical matches of the
day. He would go 5 and 0, pinning his first 3 opponents then wrestling to
the wire beating to very skilled opponents in his last pool match and
championship match to take first. A very light heavyweight, Hudson Rice,
would bring home 2nd place, pinning his first two foes but falling to his
last in finals.
As a team, Liberal finished fifth in the tournament that combined both boys
and girls points, which was impressive for the short Liberal team who had
nearly 8 scratches from the tournament and several wrestlers who were non
scorers. The group showed a lot of heart and toughness and accomplished
some well deserved individual goals to build off of heading into the
Christmas break.