Redskins Take Showdown with Unbeaten Elkhart
Brock Kappelmann - May 2, 2023 6:44 am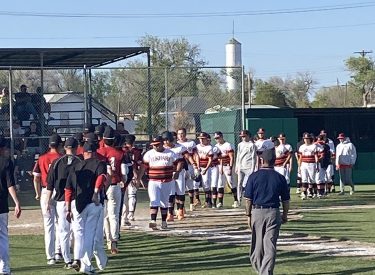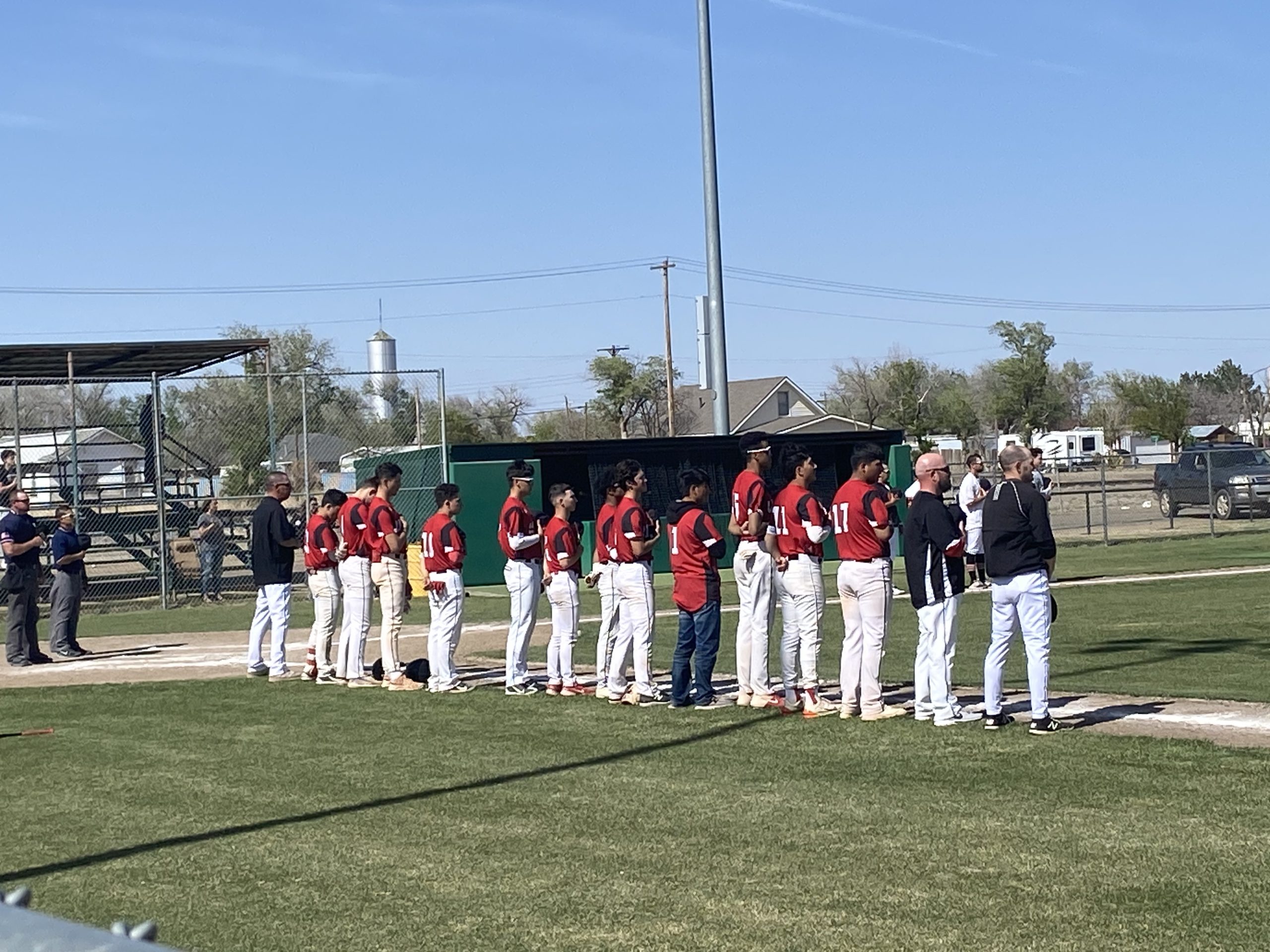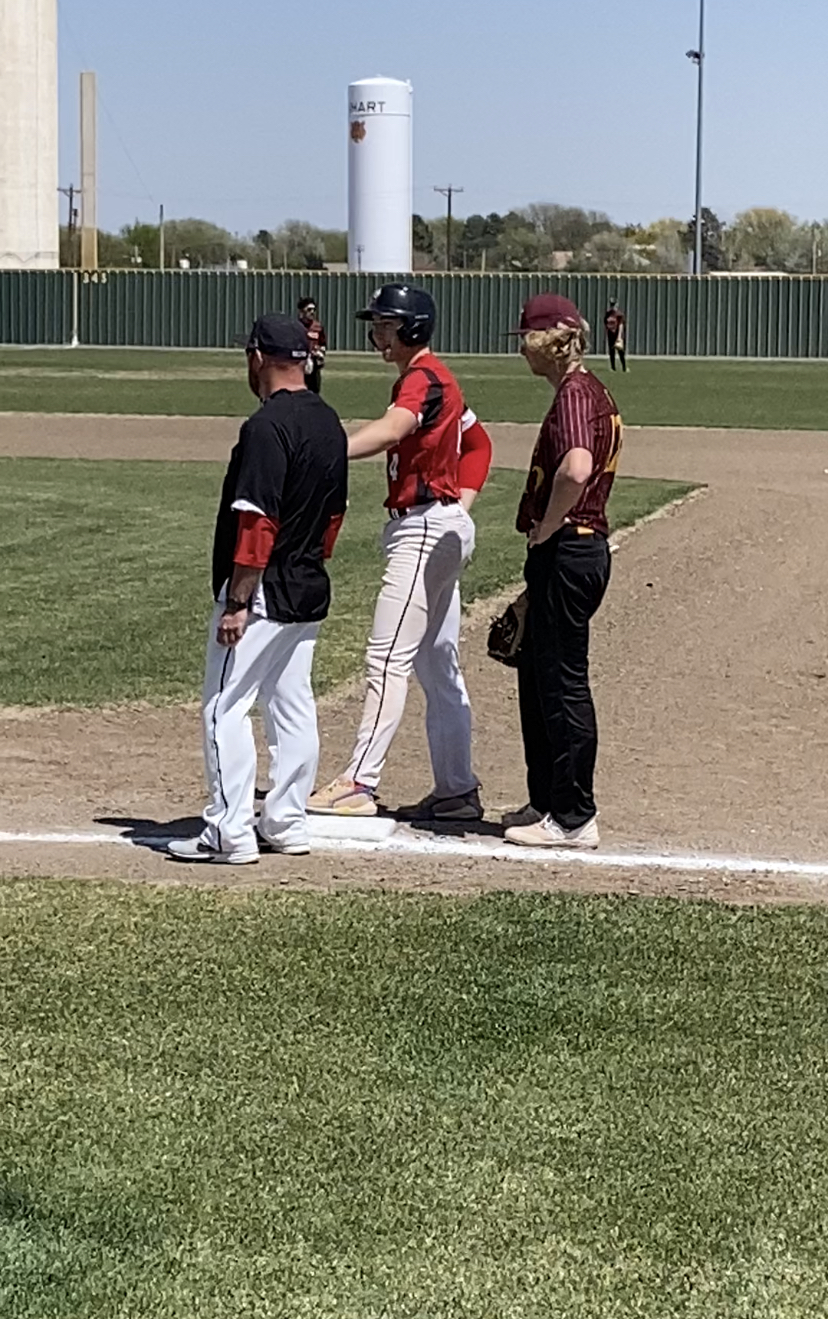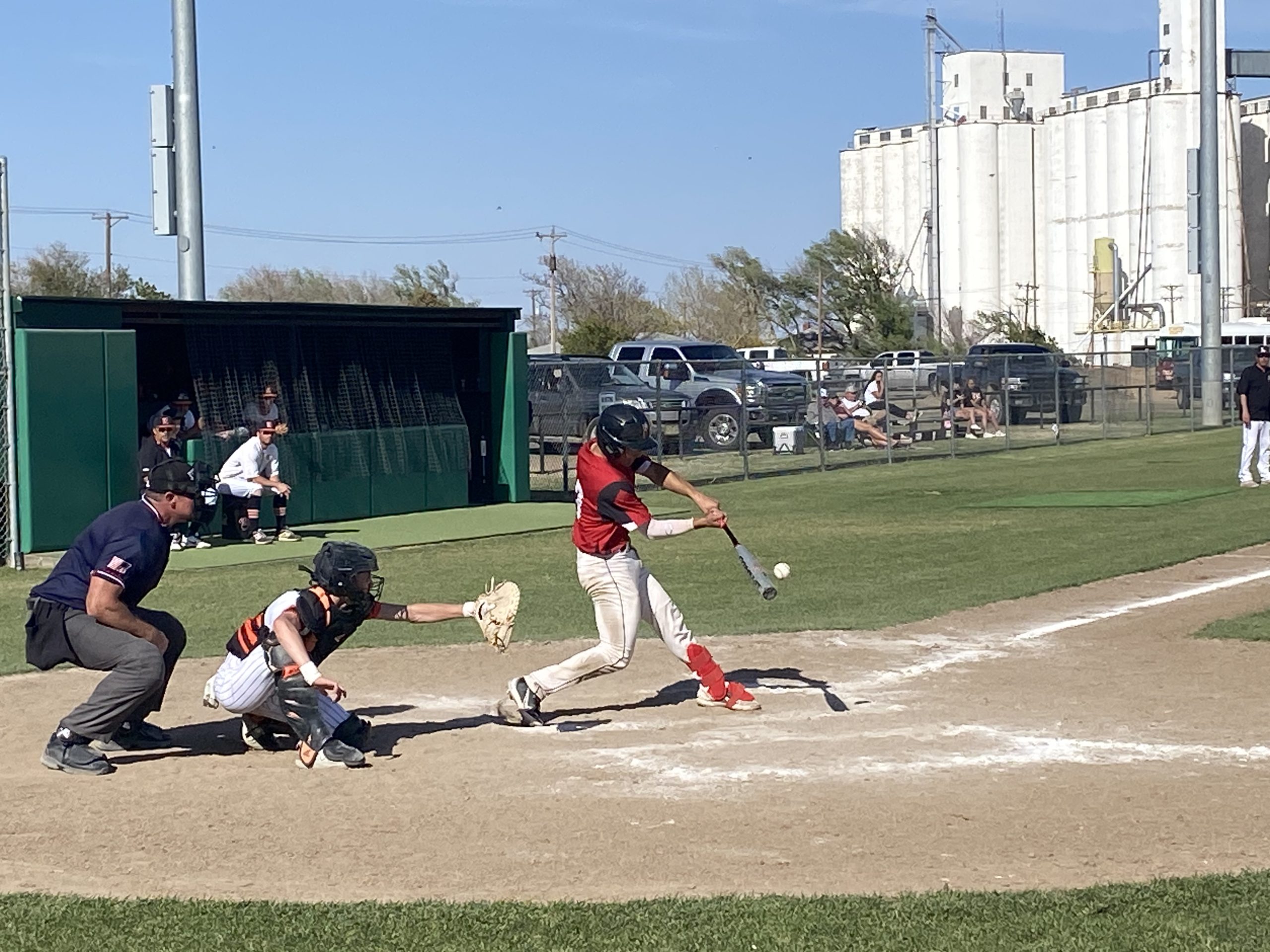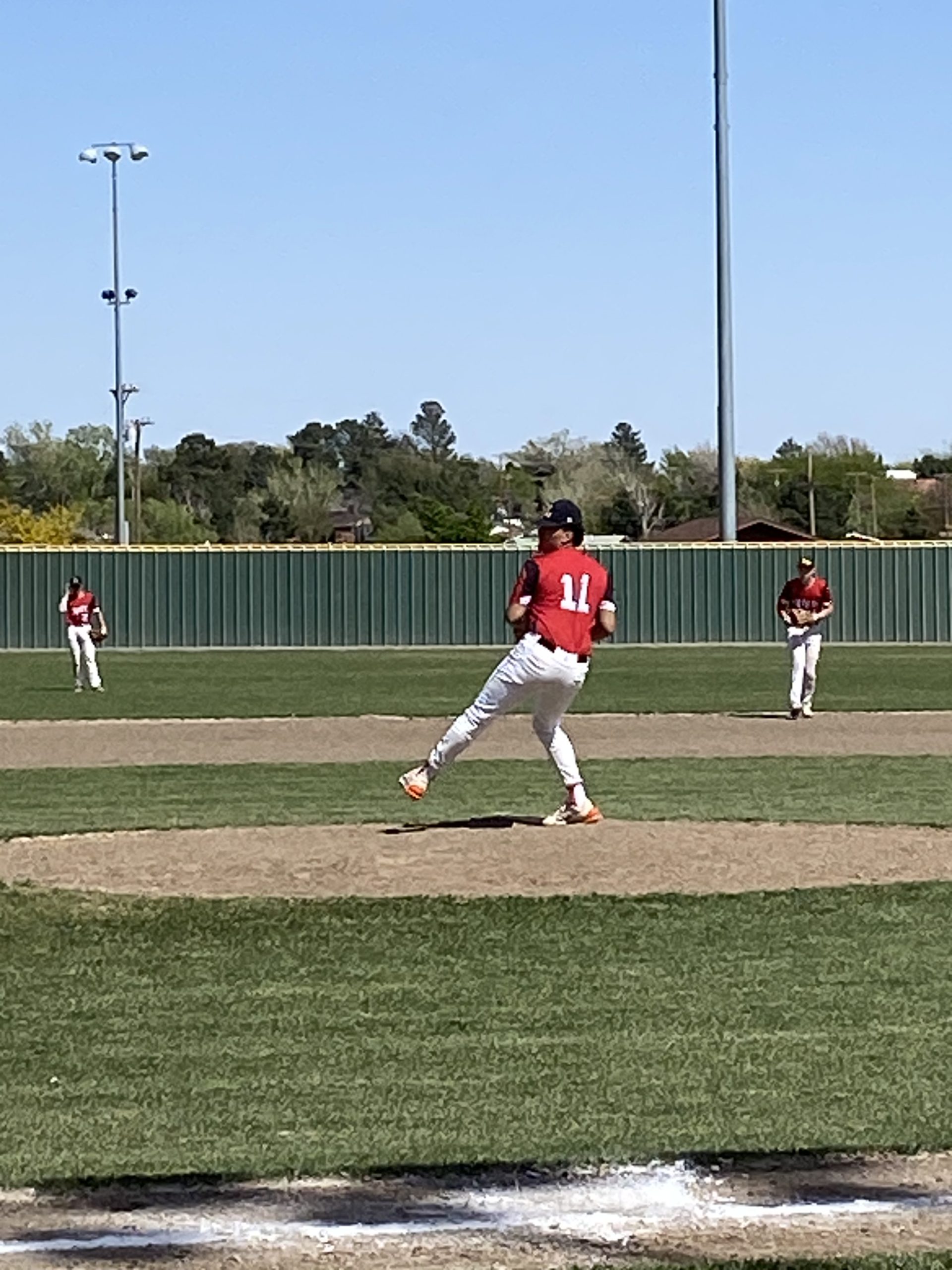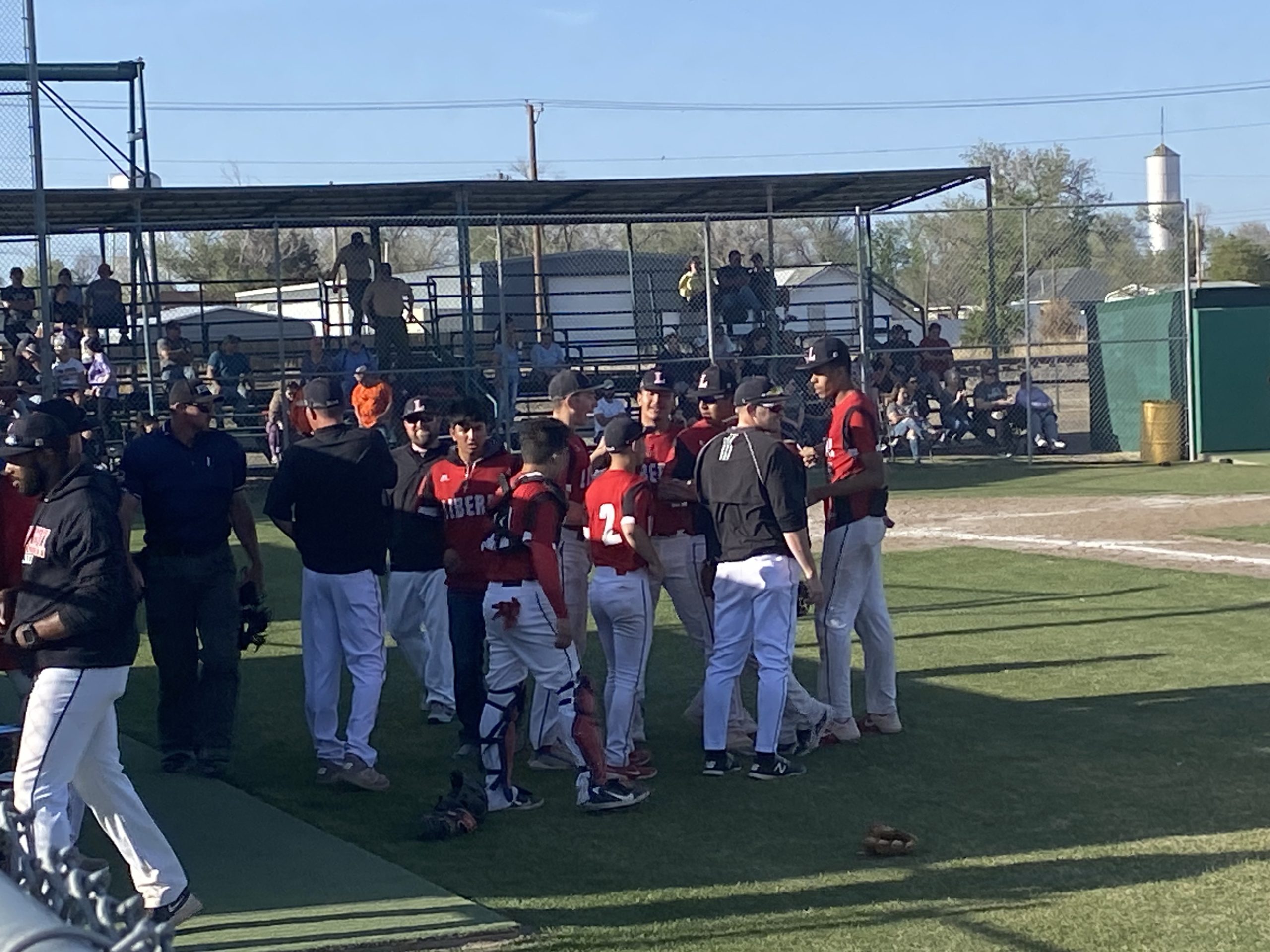 Many of the players had played together with the Liberal Rattlers in previous summers.  But Monday afternoon at Bob Gillespie Field in Elkhart, the Liberal Redskins and Elkhart Wildcats squared off on the diamond.  Liberal won a tight one 4-2 after the Redskins dispatched Stanton County 15-0 in three innings.
In the 3pm game in Elkhart with Stanton County, the Redskins left no doubt about the game's outcome scoring 12 in the first.  The Skins added three in the third to end the game after three innings.  Erek Lira tossed a three inning no hitter with seven strikeouts and no walks.  Zayden Martinez, Erek Lira, and Landon Martinez had two hits a piece.  Erek Lira had two doubles and three RBI's.  Landon Martinez drove home three runs.  Zayden Martinez scored three runs.
In game two, Elkhart's Gage Ralstin and Liberal's Zayden Martinez squared off on the mound.  The Redskins scored in the first when Brooks Kappelmann ripped a double to right center and Zayden Martinez singled him home.  The Wildcats scored in the bottom of the third.  LHS scored two in the fifth to lead 3-1 as Elkhart struggled defensively.  EHS scored in the bottom of the fifth to make it 3-2.  LHS added insurance in the seventh.  Zayden Martinez worked the first four innings with eight strikeouts and one walk.  Brooks Kappelmann pitched the last three innings with six strikeouts and two walks.  Ralstin went 5 and 2/3 for Elkhart with 11 strikeouts and one walk.  Liberal out-hit Elkhart 7-3.  Elkhart had five errors.  Brooks Kappelmann was 2-4 with a double and two runs.  Zayden Martinez had two RBI's.
Elkhart is 15-1 and Liberal is 10-7.  The Redskins play two at Maize on Thursday.  Liberal plays Wichita West at 3pm and Maize at 5:30.