Redskins Shoot Lowest Score in Two Years
Brock Kappelmann - May 11, 2022 5:12 am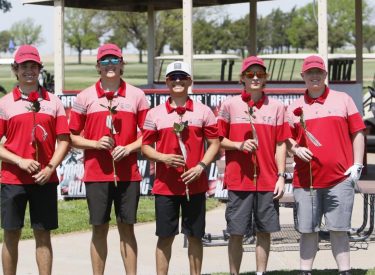 Redskins got to play their home tournament in one of the nicer days of the spring Tuesday at Willow Tree. The scores reflected it as well as Garden City had 5 players finish in the top 10 to run away with the team title. Redskins shot their lowest score total in the past 2 years with a 366. The team did finish 5th but there was some bright spots as Joe Haskell set a new personal best with a 99. Ryan Mein led the team with an 86, Carson Gilmore shot 87, Logan Miller 94, Tacoma Gilmore 107, and Josh King 111.
The JV also played well and had some players shoot their best rounds of the season in their last tournament. Enrique Franz shot a 101, Aden Freeland 102, Asher Kinsinger 118, and Jacob Knoll 146.
The team looks to hang on to their 4th place in the WAC Thursday in Great Bend.
Nick Rotolo