Redskins Run Second at Regionals
KSCB News - May 24, 2014 6:57 am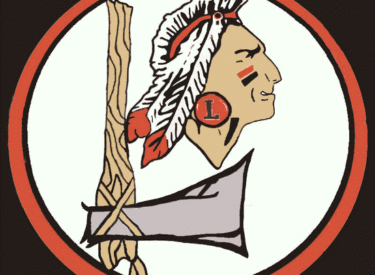 Liberal's boys track and field team finished second in the Bishop Carroll regionals at Friends University in Wichita. Carroll won the regionals with 201 while Liberal was second with 112 followed by Kapaun (97.50), Wichita West (49), Ark City (35), Goddard (32), Andover (27), and Goddard Eisenhower (4.50). In the girls meet, Bishop Carroll won with 141. They were followed by Andover (99), Kapaun (98), Goddard Eisenhower (79), Liberal (59), Ark City (52), Wichita West (19), and Goddard (8).
Here are Liberal's state qualifiers and their place at regionals:
Boys
300 Hurdles- Trenton Hammond 1st at 38.24 and Edwin Sobalvarro 2nd at 39.98
Triple Jump- Trenton Hammond 1st 44-2.00 and Chase Eatmon 2nd 42-9.00
800- Erving Altamirano 1st 1:59.63
4×400 1st with Trenton Hammond, Erving Altamirano, Eli Altamirano, and Edwin Sobalvarro at 3:25.01
4×800 2nd with Octavio Arredondo, Mershek Wiltshire, Ivan Aleman, and Greg McClurg at 8:16.95
400- Eli Altamirano 2nd 50.93
Shot Put- Hayden Coker 2nd at 48-2.50
High Jump- Chase Eatmon 2nd 6'2"
Long Jump- Chase Eatmon 3rd 20-7.25
Javelin- Nolan Larkin 4th 166-2.00
110 Hurdles- Edwin Sobalvarro 4th at 15.14
Girls
4×800- 2nd with Mercy Perez, Yanelly Jurado, Holly Hinkle, and Camryn Slatten 10:20.80
Shot Put- Carley Shelton 2nd at 34-3.50
Javelin- Carley Shelton 2nd at 107-9.00
Discus- Carley Shelton 3rd at 92-8.00 and Megan Besecker 4th at 90-2.00
4×400- 4th with Gabby Amparan, Katherine Covert, Holly Hinkle, and Sofia Heredia 4:22.78
3200- Mercy Perez 4th 12:11.42
1600- Mercy Perez 4th at 5:34.72