Redskins Run Second at Goddard
KSCB News - May 7, 2011 6:55 am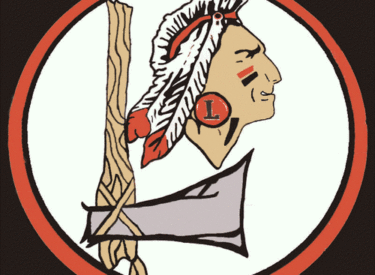 Liberal has improved their track and field program this year. Even with a coaching change the improvement is noteworthy. Wade Standley coached the team through the Holcomb meet before taking the football job at Norman North. Caleb Cline stepped in and coached the team this week and will for the remainder of the year. The Redskins have won every meet but two. They didn't win the 16 team Hutchinson meet when they didn't have a head boys coach. They finished second out of 14 teams in Goddard Friday. Last year Liberal placed 10th at Goddard proving the step forward the program is taking.
Bishop Carroll won the meet with 92 and LHS scored 70 for second. The Redskins ran without hurdler Adebayou Braimah who was taking AP tests in Liberal. Liberal's 4×800 relay of Fidel Munoz, Alejandro Avila, Eric Minjarez, and Alan Grajeda won the race in 8:26. Trenton Hammond won the 110 hurdles while Ayodole Braimah took 5th. Hammond was second in the 300 hurdles. Isaac Gallegos was third in the 400 and fourth in the 200. Justin McPhail was second in the shot put and fourth in the discus. Slader McVey was second in the javelin while Nolan Larkin took third. Angel Viveros was fourth in the two mile. Kenlee West took fifth in the triple jump.
The LHS girls were 7th with 48 points. Bishop Carroll scored 109 for first. Wichita State signee Caitlin Bauer won the shot (37'6") and the discus (123'3"). She was third in the javelin. Mackensie Wright was second in the high jump. The 4×800 relay of Kim Francis, Mercy Perez, Holly Hinkle, and Katy Moree placed fourth. Destyni Lucero was 6th in the two mile and PR'd the event.