Redskins Lasso Lamar
Brock Kappelmann - September 22, 2023 6:18 am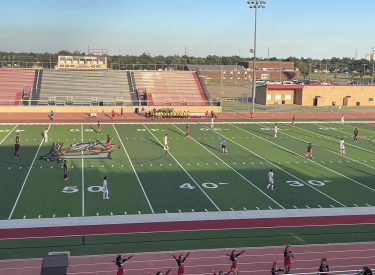 The Liberal soccer team was dominant in a 5-1 win over the Lamar Thunder Thursday evening at the Gary Cornelsen Sports Complex.  Suain Moncayo achieved a hat trick with three goals.  Gio Reyes and Seth Michel added goals.  Giezi Gonzalez had three assists.  Seth Michel and Orlando Munoz dished assists.  Lamar falls to 5-2-1.  Liberal is 5-2.  The Redskins play the Kapaun Crusaders Friday evening at 5pm at Buffalo Stadium in Garden City.
C team went to Maize to play two games on Monday, Sept 18
Game 1 vs Maize
3-2 Win
Game 2 vs Wichita Southeast
1-0 Win
Brings their record to 2-2 on the season. Next games will be October 2nd back in Wichita for a two more games.