Redskins Give Cline Birthday Present in Winfield
KSCB News - April 3, 2015 6:53 am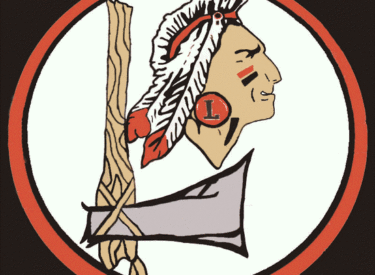 Liberal's boys track team gave head coach Caleb Cline a fine birthday gift Thursday in Winfield. The Redskins won their opening meet while the girls took third on the coach's birthday. The Redskins scored 114 points to edge Derby (112) and Campus (88) and six other teams. The LHS girls were third with 65 points while Newton won in Winfield with 150 points and Wichita North was second with 79 points. Here are Liberal's placers from Winfield.
400- Dusty Torres 1st 52.4, Mershek Wiltshire 3rd 53.35, and Kyler Thompson 5th 53.8
300 Hurdles- Edwin Sobalvarro 1st 39.44
Shot Put- Hayden Coker 1st 51'1.5", Aldo Villa 3rd 44'3.25", and Rex Heronemus 6th 41'6.50"
Discus- Hayden Coker 1st 142'8"
4×400 relay- 1st 3:30.48 Edwin Sobalvarro, Mershek Wiltshire, Juan Rodriguez, and Dusty Torres
110 Hurdles- Edwin Sobalvarro 2nd 15.59 and Ryan Doll 5th 17.64
1600- Obed Quintana 2nd 4:37.3 and Edgar Moreno 5th 4:49.9
800- Juan Rodriguez 2nd 2:05 and Jerry Valdez 6th 2:08
High Jump- Ryan Doll 4th 5'10"
Long Jump- Juan Rodriguez 4th 20'4.5"
Javelin- Payton Grant 4th 149'7"
4×100- 4th 45.43 Edwin Sobalvarro, Kyler Thompson, Mershek Wiltshire, and Jared Carroll
4×800- 5th 8:40 Mershek Wiltshire, Greg McClurg, Alex Chance, and Ivan Aleman
Pole Vault- Jared Carroll 6th 11′
Girls
Shot Put- 1st Carly Shelton 35'2.5", 2nd Rashida Davis 34'2", and 3rd Megan Larkin 33'1"
Javelin- Carly Shelton 2nd 116'11" and Stephanie Garcia 5th 98'7"
1600- Cam Slatten 2nd 5:42.81
3200- Cam Slatten 3rd 12:19.8 and Saw Ahmara 5th 13:18.3
Discus- Megan Besecker 3rd 98'7" and Megan Larkin 6th 92'8"
4×800- 4th 11:17.81 Yanelly Jurado, Kelsey Ramsey, Katherine Covert, and Tania Minjarez.
4×400- 5th 4:32.99 Gabby Amparan, Katherine Covert, Bailie Garcia, and Tania Minjarez.
400- Gabby Amparan 5th 1:05.