Redskins Do Enough to Beat Hays
Brock Kappelmann - October 2, 2020 6:48 am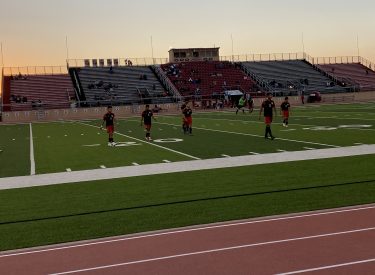 In a game full of offensive opportunities for Liberal, and red cards for Hays, Liberal did enough to win.  The Redskins have won four in a row after a 3-1 win over Hays Thursday night at the Gary Cornelsen Sports Complex.
The Redskins grabbed an early 2-0 lead.  Erich Ortiz scored 52 seconds into the game.  Yahir Salazar scored 1:14 into the game.  Hays scored midway through the second half.  The Skins led 2-1 at the half of a contentious game.  Erich Ortiz scored with an assist from Yahir Salazar to make it 3-1 Skins with six minutes to play.  Hays played the end of the game with 10 players due to a red card.
Liberal is 5-2 and 2-2 in the WAC.  Liberal plays at Garden City Tuesday.