Redskins Bowlers Celebrate Seniors by Beating Great Bend
Brock Kappelmann - February 9, 2018 6:32 am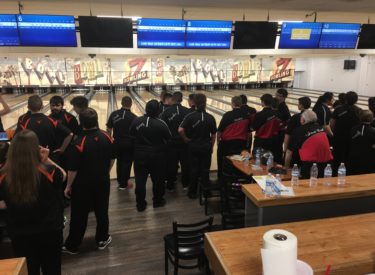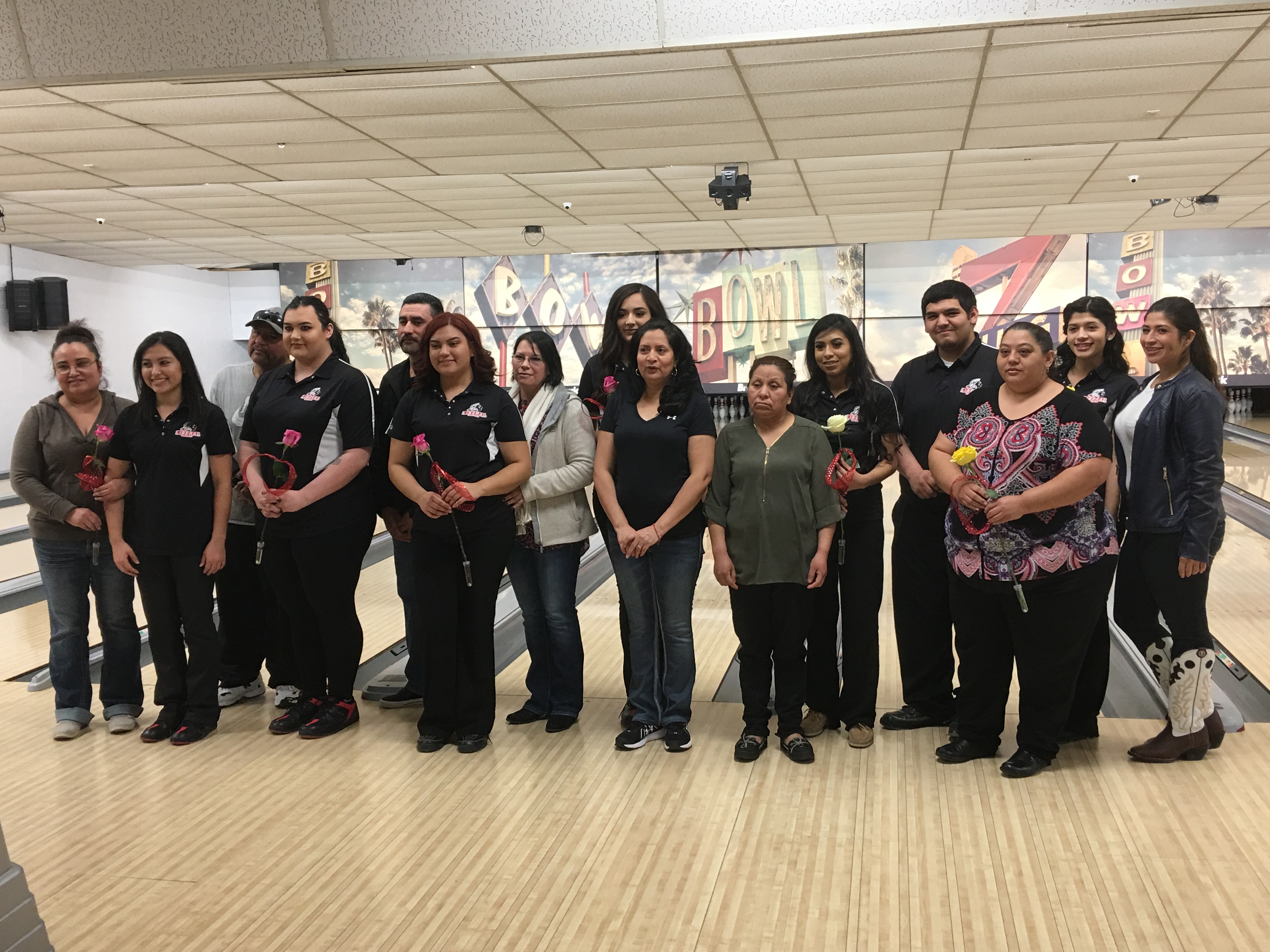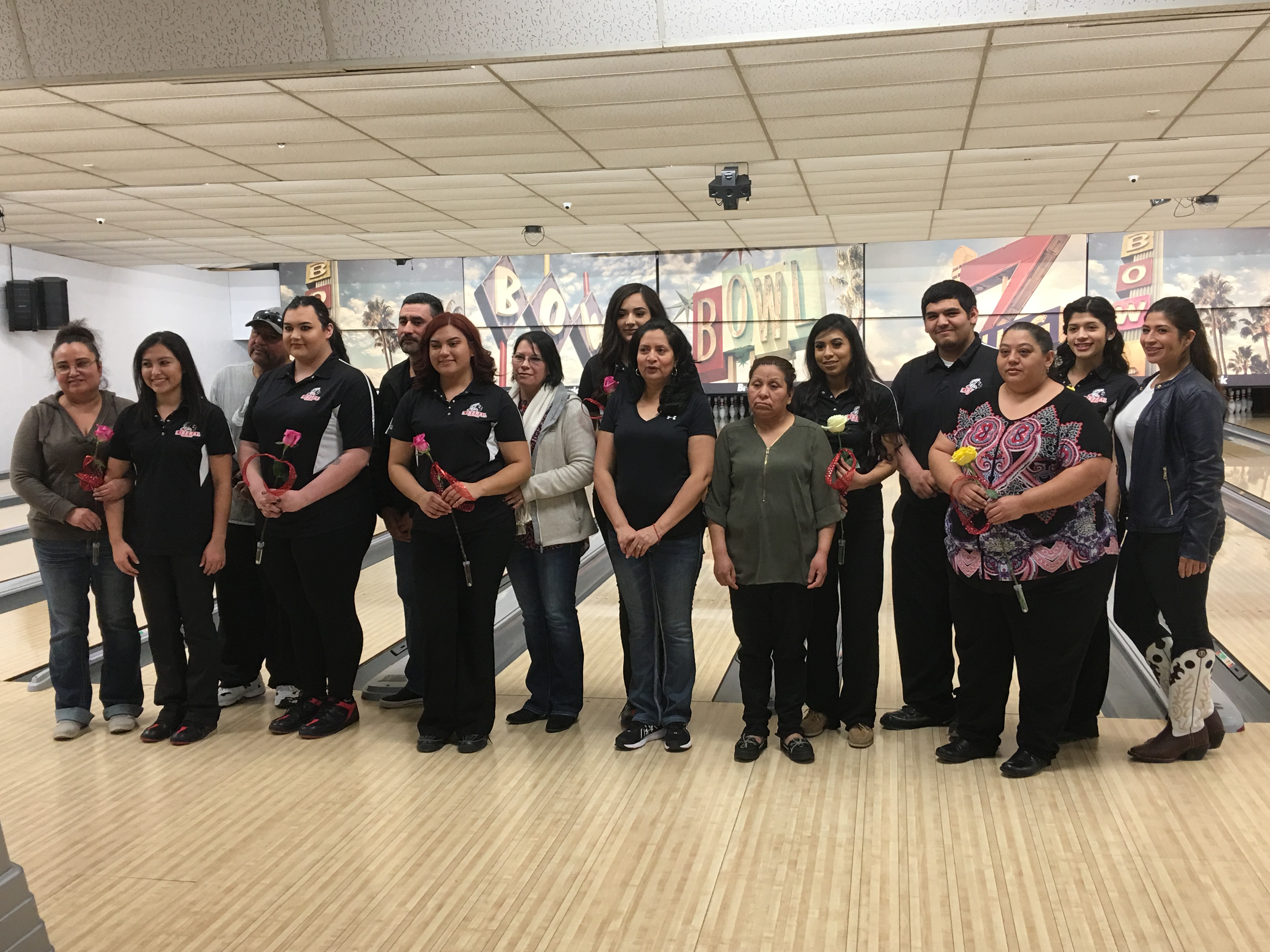 Great Bend and Holcomb came to town today in a Triangular Meet with Liberal. Liberal had a good showing overall. After today, our JV Girls are solidly in 1st place among all other WAC schools in their division. Our Varsity boys (2nd in the WAC) made a small gain on GBHS (1st), cutting their lead to just 10. JV Boys are holding steady in 2nd place. Varsity Girls are last in the conference, but more than doubled their point total in today's match. Below are the stats:
Varsity Boys: 2,952 total pinfall, 6 WAC points. Medalists from LHS were Tracey Hill (Bronze, 600 series), and Duncan Hinz (Silver, 627 series). GBHS tied our total pinfall, but LHS won the tiebreaker.
Varsity Girls: 2,339 total pinfall, 7 WAC points. LHS had no medalists today.
JV Boys: 2,344 total pinfall, 7 WAC points. Medalists from LHS were Caleb Gerhardt (Bronze 470 series), Iann Hayes (Silver, 489 series), and Dammion Brown (Gold, 521 series).
JV Girls: 1,978 total pinfall, 7 WAC points. Medalists from LHS were Jacqueline Moreno (Silver, 404 series), and Shayla Holcomb (Gold, 448 series).
Next up on our schedule is the WAC JV Tournament. All 4 WAC schools will compete in Liberal at Billy's Ayr Lanes on Tuesday the 13th of February (Pancake Day) at 12:30 pm. After that will be the WAC Varsity Tournament in Great Bend on Thursday the 15th of February, also at 12:30 pm.