Redskin Upset Bid Falls Short
KSCB News - December 6, 2014 8:17 am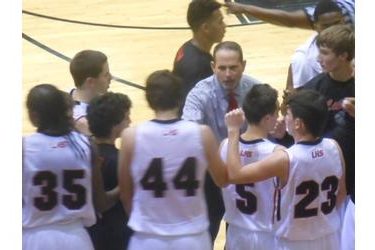 One team came to town ranked number one while the other is coming off a 6-15 season. But you wouldn't have know which team was which in the first half as Liberal bolted to a six point lead. But top ranked 4A division 2 Holcomb shrugged off a slow start to beat LHS 73-64 Friday night in the Big House.
The Longhorns led 15-5 early before the Skins rallied and a buzzer beating three at the end of the first quarter by Cade Hinkle brought Liberal to within three at 17-14. Liberal led 26-20 and led 36-32 at halftime after Mershek Wiltshire nailed a three at the end of the half. But Holcomb controlled the second half and led Liberal 53-46 at the end of three and led by as many as 13 (65-42) before winning by nine. Mershek Wiltshire led Liberal with 15 while Hayden Coker dropped in 14 and was a defensive force. Cade Hinkle added 11. Trey Sleep scored 22 to pace the Longhorns.
LHS plays at Guymon Tuesday night at about 8 on 1270 and kscbnews.net.