Redskin Rally Not Enough
Brock Kappelmann - October 1, 2016 7:31 am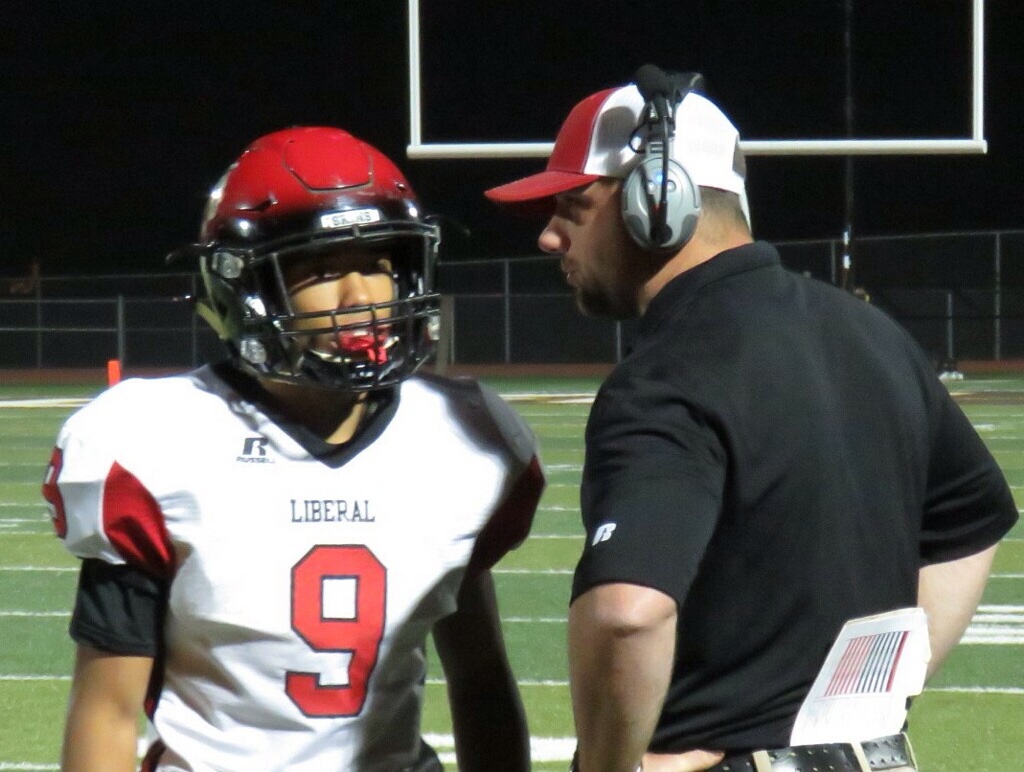 Garden City raced to a 30-0 lead before Liberal got anything going.  Garden City had more than enough for a 45-26 win over the Redskins on homecoming night at Buffalo Stadium in Garden City.
Garden City forced Liberal to negative yardage in Liberal's first two offensive possessions.  Garden City quarterback Jesse Nunez scored from 12 yards out at the 9:37 mark to lead 8-0 after the two point conversion.  Nunez lofted a 45 yard scored to Andrew Kreutzer to make it 16-0 at the 6:44 mark after another two point conversion.  Nunez five yard run at the 1:44 mark made it 22-0.  Nunez seven yard run began the second quarter scoring to make it 30-0 with 10:42 to play in the half.  Zach Mansell's one yard run gave LHS a score with 1:28 to play.  Ty Johnson's over the shoulder interception gave LHS the ball back.  Mansell's two yard run with 28 seconds to play made it 30-12 at the half.
Nunez one yard run began the second half scoring for a 38-12 lead.  Mansell's one yard run at the 6:36 mark made it 38-20.  Nunez and the Buffaloes answered with a one yard run to make it 45-20 with 2:28 to play.  Syris Dunlap bolted 69 yards for a score with just 20 seconds left.  Dunlap finished with 193 yards rushing while Mansell rushed for 78 yards.  Liberal had 296 yards while Garden City had 400 yards.
Garden City defeats Liberal for a ninth consecutive year.  The Buffaloes are 5-0 and 2-0 in the WAC while Liberal is 3-2 and 1-1 in the WAC.  Liberal plays at Wichita Southeast at Wichita Heights High School Friday at 7 with Redskin Pre-game at 6 on 1270 and kscbnews.net.
Photos at Eric Smalldridge