Redskin Rally Falls Short in Hays
KSCB News - January 9, 2016 2:43 am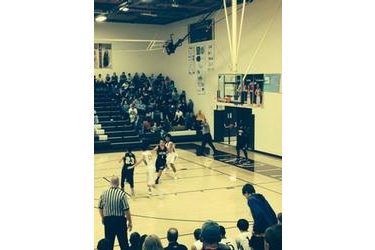 Liberal had been in this situation before. Last year Cade Hinkle sank a long three pointer at the buzzer to win a game at Hays that would make Teen Wolf jealous. With LHS down one, the Redskins had the ball and a chance to walk out of Hays a winner again. But when Liberal's Kylan Thomas left a a driving two footer off the front of the rim and two put back attempts missed, Hays escaped their home gym with a 55-54 win over Liberal in the WAC opener.
Hays led 13-12 after one but the Redskins took a 24-21 lead into half time. The Indians out scored the Redskins 24-11 in the third. LHS rallied to have a chance to win it in the finals moments of the game. LHS was just 14-25 at the foul line while the Indians were 14-22 at the line and just 3-20 from three point range.
Hinkle had 15 in the loss while Deladris Green added 11.
Liberal is 5-2 and 0-1 while the Indians are 6-1 and 1-0. The Skins play at Garden City Tuesday at about 7:45 on 1270 and kscbnews.net.