Redskin Cross Country Seeks More Milestones
Brock Kappelmann - August 31, 2023 12:58 pm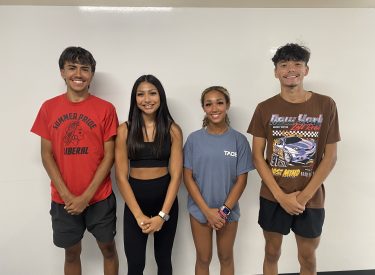 The Liberal High School cross country boys and girls both made state during the fall of 2022.  It was the first time since 2014 that both teams made state.  With that, there were some milestone moments as M.J. Foster set a 23 year old school record with at time of 16:10 at state in 2022.  The all state selection is now a senior after he took 14th at state last year.  Cesar Pavia was 21st at state last year (16:24) and fourth in the WAC.  Daniela Cerda leads the girls team after winning the regional (20:44) last year.
The varsity boys runners opening the season at Great Bend Thursday are Sr. M.J. Foster, Sr. Cesar Pavia, Jr. Alex Koerner, Sr. Beto Torres, Sr. Alaejandro Pando, Jr. Enrique Morales, Sr. Samuel Morales, Sr. Samuel Morales, Sr. Sebastian Nguyen, So. Ethan Reeves, and Sr. Bartolo Rodriguez.  The eight girls on varsity in Great Bend are Sr. Daniela Cerda, Sr. Jenny Casas, Jr. Janaya Devorce, Jr. Isabella Gutierrez, Jr. Arianna Cerda, Sr. Angela Garcia, So. Rubi Alvarez, and So. Sofia Lucena.
The Redskins were featured during the Sportsguys Thursday morning.
Schedule
August 31- Great Bend
September 7- Hesston
September 16- Hugoton
September 23- Lawrence
September 30 -Newton
October 7- El Dorado
October 12- WAC at Great Bend
October 21- Regionals
October 28- State at Wichita