Redskin Baseball Takes Two in Kingman
Brock Kappelmann - March 25, 2017 7:00 am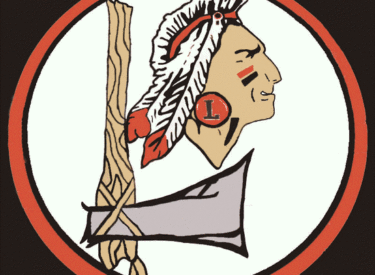 The Liberal baseball team is 4-0 after two wins Friday in Kingman.  The Redskins defeated Pratt 10-5 and Kingman 16-6.
Game one was an after noon matchup with the Pratt Greenbacks.  The Skins scored two in the first and one in the second before scoring four in the fourth for a 7-0 lead.  The Greenbacks scored one in the bottom of the fourth before the Redskins chased home two more for a 9-1 lead.  Pratt scored four in the fifth.  LHS added a seventh inning run.  LHS out-hit Pratt 11-5 and both teams had three errors.  Cole Evans pitched four innings with nine strikeouts for the win.  He allowed one run.  Braxton Hyde pitched a scoreless seventh.  Cade Hinkle drove home three runs and Cesar Burciaga, Jett Brown, and Kaleb Wilmes had two hits a piece.  Wilmes also scored two runs.
In game two, the Kingman Eagles took a 6-2 lead after two.  LHS trailed 6-3 before a lightning delay.  LHS scored in each of the first three innings but exploded for 12 in the fourth.  Liberal banged out 12 hits and benefited from four Eagle errors in the five inning run rule game.  Cesar Burciaga hit a home runs and was 2-5 with four RBI's.  Jett Brown was 2-4 with four RBI's and hit one 3/4 of the way up the wall.   Cole Evans, Francisco Terrazas, and Kaleb Wilmes added two hits a piece.  Terrazas drove home three.   Elijah McCarter, Alex Carrillo, and Cole Evans scored three runs a piece.  Liberal's relief pitching pulled through in the win.  Braxton Hyde pitched a scoreless inning and Kaiden Bigham went two scored innings.
The Redskins play at Ulysses on Tuesday at four.