Redistricting Trial Nears Completion
KSCB News - May 30, 2012 8:20 am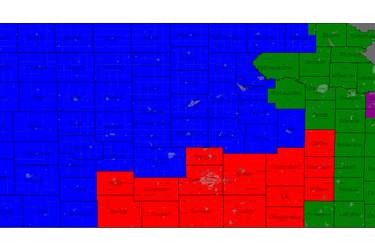 Testimony and closing arguments are expected during the second of two days of hearings in a federal trial over the Kansas redistricting process winds down in federal court.
A three-judge panel in U.S. District Court will hear the final witnesses in a case that was prompted by the Legislature's failure to redraw the state's four U.S. House districts, 125 state House, 40 Senate and 10 State Board of Education seats. The judges are asked to resolve the dispute and produce maps in time for the August primary election.
Attorneys crowded the courtroom Tuesday to present nearly nine hours of testimony.