Redistricting Bill Could Pass Today
KSCB News - May 15, 2012 8:10 am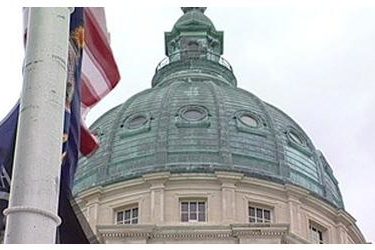 The Kansas Senate plans to debate a proposal favored by moderate Republicans for redrawing the chamber's 40 districts.
Senate Majority Leader Jay Emler, a Lindsborg Republican, predicts the bill will pass following the scheduled debate Tuesday.
But passage probably won't break a stalemate with GOP conservatives, who have a majority in the House and have blocked an
earlier proposal for Senate redistricting.
Conservatives have said both Senate proposals were designed to keep the chamber's moderate GOP leaders in power. They've responded with proposals seen by many lawmakers as attempts to boost the right's chances for toppling Senate leaders.
The impasse threatens to delay the state's Aug. 7 primary election. Lawmakers must adjust political boundaries to account for changes in population over the past decade.