Red Raider and Beaver Legend Passes Away
Brock Kappelmann - August 13, 2020 8:35 pm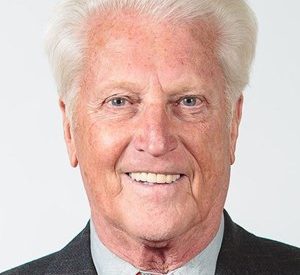 After a storied career in athletics, Beaver High graduate and long time Texas Tech football coach Tommy McVay has passed away.  He suffered a fall at his home in Lubbock Monday and passed away Thursday night.  He was entering his 24th year in the Texas Tech football program.  He participated in football, basketball, and track at Beaver and played for his father Tom McVay.  Here is his bio from the Texas Tech website.
Tommy McVay, one of the most recognized faces for the Red Raiders the past two decades, enters his 24th year as Texas Tech's Director of Football Operations in 2020.
Named to his current post in September 1997, McVay oversees many of the administrative duties for the Red Raider football program, including team travel as well as the liaison to the NFL. McVay has served under five head coaches during his tenure at Tech, beginning with Spike Dykes and then Mike Leach, Tommy Tuberville, Kliff Kingsbury and now Matt Wells.
McVay is a 1967 graduate of Southeastern Oklahoma State University and also received his master's degree from the school a year later. He began his career as head basketball coach and assistant football coach in Waynoka, Okla., from 1968-1979. He spent 13 years as athletic director and head football coach on the high school level in Kansas before moving to the college ranks as an assistant coach at Kansas State.
McVay compiled a 100-36-2 record in 13 years as a high school head football coach. His football and track teams at Protection (Kan.) High School captured state runner-up honors in 1972. His football team at Derby (Kan.) High School also finished as state runner-up in 1975. He is a past president of the Kansas Coaches Association and was selected to coach in the Kansas East-West Shrine Game.
McVay was a three-year basketball letterman at Southeastern Oklahoma and also was a three-time conference champion in the 440-yard run. McVay finished among the top 16 at the NAIA national championships in 1967. He was inducted into the Southeastern Oklahoma State University Athletic Hall of Fame on Feb 14, 2009.
McVay and his wife, Chele, have two daughters, Kelly and Heather, and four grandchildren.