Red-Hot Liberal Keeps Rolling
KSCB News - October 23, 2009 12:00 am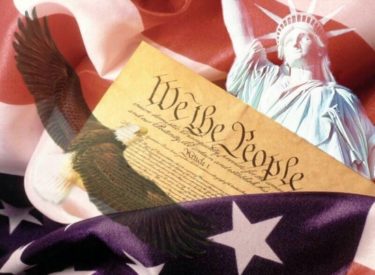 After scoring 108 points the past two weeks, it seems like Liberal is playing its best football at an extremely opportune time.
The Redskins, who entered Class 5A-District 8 play 1-5, showed balance on offense and clinched a playoff berth Friday night, rolling to a 47-13 victory over West at Carpenter Stadium.
Last week, the Redskins blanked Valley Center 61-0. Next Friday, Liberal will play host to Bishop Carroll for the district title.
Senior running back Michael Cummins and junior quarterback Slader McVey powered the Liberal attack. Cummins rushed for 136 yards and three touchdowns and McVey passed for 228 yards and two touchdowns as well as rushing for another. Cummins also picked off a Dorian Flournoy pass and returned it 51 yards to the West 26, setting up McVey's scoring pass to Tyson Deaton.
So what has allowed the Redskins to catch fire?
"I think we realize that this actually means something, we've got to come in and we've got to knock some heads around and get down to business, and that's what we did," Cummins said.
West elected to receive and covered 67 yards in six plays for the first touchdown, a 5-yard pass from Flournoy to Tevin Ruecker. But Liberal answered on its first play from scrimmage when a screen from McVey to Jade Cathey turned into a 65- yard scoring play.
Cummins said he hopes the momentum built the past two weeks will continue against Carroll.
"I guess everybody just realized what this means, that we've got to play," he said. "I'm glad they did, because this is my senior year, and I'd like to go all the way with it."
Liberal (3-5, 2-0) 13 14 13 7 ź?? 47 West (1-7, 0-2) 7 0 0 6 ź?? 13
Wź??Ruecker 5 pass from Do. Flournoy (J. Jones kick)
Lź??Cathey 65 pass from McVey (Quintero kick)
Lź??Cummins 8 run (kick failed)
Lź??Cummins 43 run (Quintero kick)
Lź??Deaton 26 pass from McVey (Quintero kick)
Lź??Cummins 28 run (pass failed)
Lź??McVey 3 run (Quintero kick)
Lź??Turner 4 run (Quintero kick)
Wź??Washington 21 pass from Do. Flournoy (pass failed)
Individual Statistics
Rushingź??Liberal, Cummins 11-136, Turner 16-77, Cathey 3-19, Dinh 8-3, Sena 2-4, McVey 3-4. West, A. Jones 13-86, Do. Flournoy 12-28, Washington 2-(-1).
Passingź??Liberal, McVey 11-15-228-1 INT. West, Do. Flournoy 13-24-131-2 INT.
Receivingź??Liberal, Cathey 3-112, Deaton 4-79, Davis 3-29, Willimon 1-8. West, J. Jones 7-98, Ruecker 2-14, Washington 1-13, Hill 1-8, A. Jones 2-(-2).