Record Temperatures Expected To Continue
KSCB News - June 27, 2012 8:36 am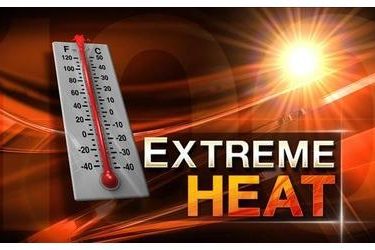 The high temperatures baking most of Kansas are not expected to ease for the rest of the week.
Northwest and north-central Kansas is under a red flag warning through Wednesday, meaning high temperatures, strong winds and low humidity pose a serious risk of fire.
The National Weather Service says several western Kansas towns set records Monday, including 113 at Rawlins, Lane and Norton and 112 in Rooks, Trego and Thomas. Temperatures are forecast to reach around 110 on Wednesday.
A heat advisory is in effect for most of central Kansas through Wednesday evening, with high humidity and temperatures making it feel like 105 degrees or more.
A hazardous weather advisory is in effect for the rest of the state, with the metropolitan Kansas City area under excessive heat watch.