Reading Residents Allowed To Stay; Volunteers Must Register
KSCB News - May 23, 2011 8:23 am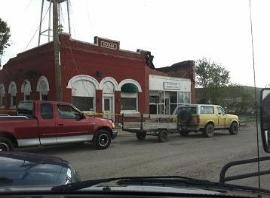 Residents of Reading, Kan., who are working on clean-up of their own property are being allowed to stay in the town after 6 p.m. They must be indoors by 9 p.m. and must remain inside during the night.
Volunteers wanting to help clean up in Reading should wait until Monday, May 23. Volunteers should come to the Volunteer Reception Center, a staging area at the Lyon County Extension office, after 9 a.m. Monday morning to register. Volunteers must be registered before they can enter the city of Reading to work.
Volunteers are reminded that work in a disaster area is dangerous, so dress appropriately in work shoes, long pants, a hat and gloves. Volunteers should also bring sun screen and bottled water. Emergency crews may not be able to provide these items for volunteers. You may call Mike Dorcey at 620-794-3476 with questions.
The American Red Cross is operating a shelter at the Senior Center in Emporia, 603 E. 12th. Individuals needing assistance may go to the shelter to register. The Red Cross will also have personnel in Reading on Monday supporting disaster relief efforts and providing meals for anyone in need.