Rattlers Drop Three in McPherson and Buhler
Brock Kappelmann - June 28, 2021 6:50 am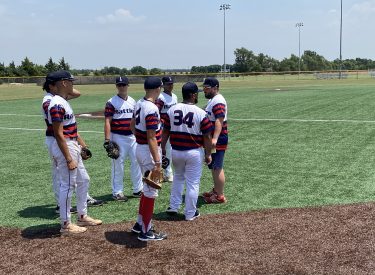 The Liberal Rattlers went on the road this weekend and played two and McPherson and one at Buhler Friday and Saturday.  They lost 16-2 Friday afternoon to the Topeka Scrappers before a 12-5 loss to the Kansas Crush in McPherson Friday evening.  Saturday afternoon at Buhler, the Rattlers lost a heart breaker 5-4 to the Salina Falcons in nine innings.
In the Topeka game, Liberal actually scored first, jumping on the Scrappers for two in the first.  But not much else went right.  Topeka used a six run third and a 10 run fourth for the blowout win.  The Rattlers had four errors.  Zane Eyler had two hits in the loss.
In the Friday evening game, the Rattlers again got off to a fast start with four in the first.  The Crush scored one in the third but then six in the fourth and took and 8-4 lead and never looked back.  Zane Eyler had two hits.
In the game Saturday at Buhler, The Rattlers scored three in the third before Salina scored two.  That 3-2 score stood until the seventh when Salina tied the game.  The game went extra innings with a runner placed on second base to begin every extra frame.  The Rattlers scored one in the ninth but the Salina Falcons scored two in the ninth for the win.  Brooks Kappelmann went 2-4 with a double.  Zane Eyler pitched 4 and 2/3 scoreless innings.