Rattler 12's Win in Front of Big Crowd
KSCB News - July 12, 2011 7:16 am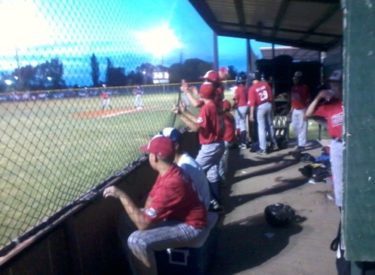 The 12-year-old Cimarron River Rattlers won their district with a 9-3 win over Lakin in front of a big Rosel Field Crowd Monday night. Servando Avila smacked a grand slam into right center in the win. They will play at state in Scott City Friday at 2 p.m. against Ottawa.
The 10-year-old Cimarron River Rattlers are state bound after an 8-7 win over the SPIAA All Stars in Fowler Sunday. They play Winfield at 4 p.m. Thursday in Oswego.
The nine-year-old Cimarron River Rattlers host district Friday night at 6 p.m. against Grant County. This will be a best two out of three format with an if necessary game set for Saturday.
The 13 and 14 year old teams play at district in Spearville with the 13's facing Ulysses Friday at 4 p.m. and the 14's squaring off with Lakin Saturday at 4 p.m.
The 15-year-old all stars play Lakin Saturday in Ulysses for the district tournament.
The Senior Babe Ruth Liberal Bulldogs host the state tournament this weekend at the Liberal Baseball Complex. The Dogs play defending state champ Wellington at 7 p.m. Friday night in the feature game.
Last year three Liberal Baseball Association teams won state.