Rangerettes Overpower Lady Skins
KSCB News - December 17, 2011 7:34 am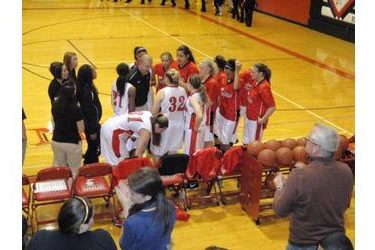 The Perryton Rangerettes blew out Liberal 56-31 Friday night in the Big House. LHS actually played better than they did Tuesday at Gruver, but were no match for a 12-3 Perryton team.
Perryton built a 12-2 lead and led 18-10 after one quarter. The Rangerettes used a 13-0 run late in the first quarter to the second quarter and would lead 37-15 at intermission.
The Lady Redskins played the best ball they've played without Justice Norah in the third quarter when LHS outscored the Rangerettes 12-4 but still trailed 41-27. The Lady Skins didn't have enough firepower to get over the top in the fourth quarter.
Perryton's Sydney Walton scored 18 while Lacey Herbert added 10. Liberal's Jai Chapman scored 18.
LHS is 1-4 and hosts Holcomb Tuesday night at 6 p.m. on Talkradio 1270 and kscbnews.net.